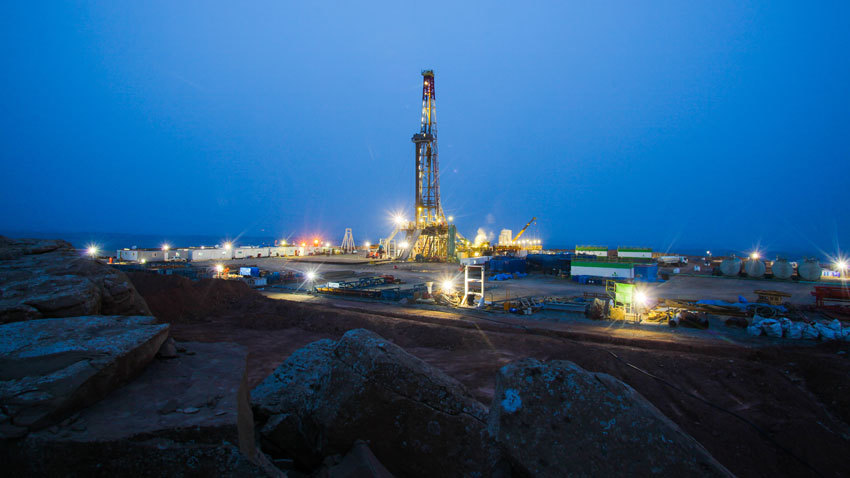 Genel Energy has halted work on the QD-2 well in Kurdistan because of "insurmountable technical problems", the company has acknowledged.
Genel has a 40% stake in Qara Dagh and is the operator. It had previously opted to side-track the well after running into more complex geology than first thought. Genel began drilling the well in April 2021.
The company started two more side-tracks but was unable to make progress. Genel, and partner Chevron, have agreed it is impractical to continue drilling from this wellbore to the primary objective.
The work meets the minimum obligations for the licence, but the move still comes as a disappointment.
Challenging plans
"This has been a very challenging operation, and the decision to suspend drilling at this stage is prudent. It is of course not the outcome that we wanted, but the geological case for Qara Dagh remains intact and attractive," said Genel CEO Bill Higgs.
"We will work with Chevron to ascertain the best way forward on the licence. In the meantime we will continue working with the community on our social initiatives, as we retain our commitment to the region."
The two companies will evaluate the QD-2 well this year in order to make a decision on the next step for the licence.
A first well on the area, QD-1, was completed in 2011. This found light oil in two zones from the Shiranish formation. The QD-2 was around 10 km to the northwest of QD-1 and was intended to test a crestal position on the structure, with a high angle well to maximise contact with reservoir fractures.
As of August last year, the company had reached a depth of around 2,300 metres. At this point, it put capital expenditure on the well at $21 million.
Genel has given a mean prospective resource for the target of around 400 million barrels. The QD-1 found a 2C resource of 47mn barrels, it said.
Recommended for you

$16bn of oil and gas investment expected in Asia-Pacific in 2023