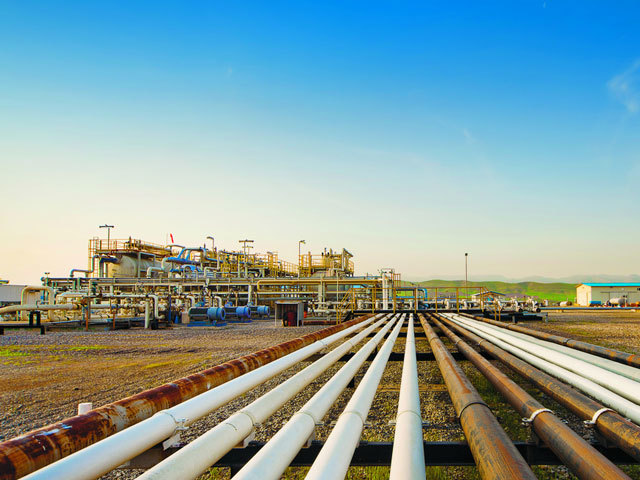 DNO has begun shutting down production in Kurdistan as a result of the export pipeline stoppage.
A link runs from Kurdistan to the port of Ceyhan, in the Mediterranean, via Turkey. Iraq recently won a court victory over Turkey, giving Baghdad sole authority for export flows. As a result, the pipeline has stopped.
DNO had diverted production to storage tanks but it noted today that storage was limited. Its Tawke and Peshkabir fields produced 107,000 barrels per day of oil in 2022, around one quarter of Kurdistan's total.
Peshkabir stopped producing last night, the Norwegian company said. It has begun shutting down Tawke but this will take another day, given the wide spread of wells.
"It is unfortunate it has come to this given the likely impact of a continuing supply disruption on oil prices and at a fragile time in global financial markets," said DNO executive chairman Bijan Mossavar-Rahmani.
The Iraq-Turkey pipeline was carrying around 400,000 bpd of Kurdish oil and 70,000 bpd of Iraqi crude.
Genel Energy, which has a 25% stake in the DNO fields, confirmed production was stopping. Genel also has stakes in Taq Taq and Sarta. The former can produce for around three weeks into storage before being forced to stop while the latter can continue for "several days".
Gulf Keystone Petroleum noted earlier this week that production was going into storage, which it can continue for some days.
Overblown victory
Iraq's initial claim against Turkey was $33 billion, according to Middle East Eye. The Financial Times has reported the court awarded Iraq just $1.5 billion.
Michael Knights, in the Washington Institute for Near East Policy, noted that the court verdict last week gave Iraq "a partial ruling and a tiny award. For Turkey, it is a huge relief. Now pressure will turn on Baghdad to let [450,000 bpd] out".
Recommended for you

Kurdistan operators slash capex on pipeline, payment problems