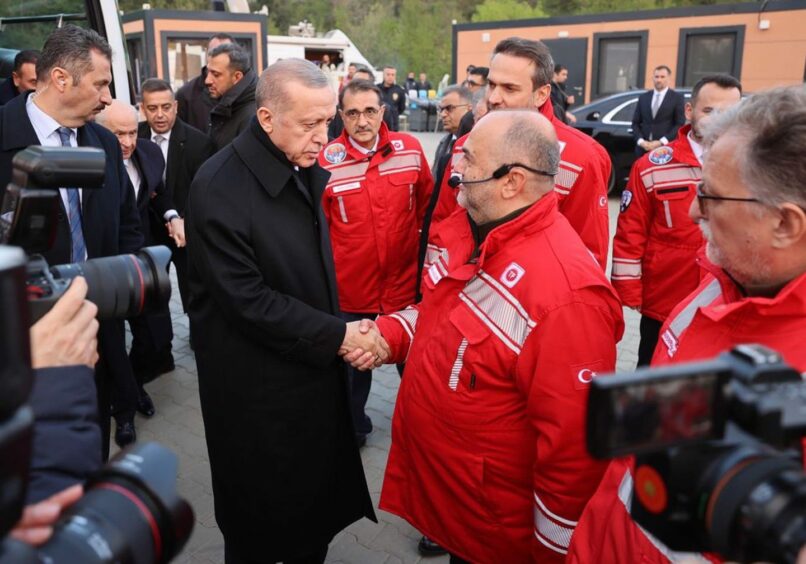 Turkey's TPAO has drilled an exploration well and reported the discovery of 1 billion barrels of oil – the largest discovery onshore in the country, and with potential for more.
It drilled the Sehit Aybuke Yalcin-1 exploration well 20 km northwest of Cizre. It is 7 km northeast of the Sehit Esma Cevik field, which is producing around 10,000 barrels per day.
TPAO drilled the exploration well to a total depth of 2,771 metres and found more than 162 metres of light oil-bearing reservoir, with an API of 41 degrees, in the Cretaceous carbonates.
The company said there were further prospects to be explored in the frontier Cudi-Gabar area. Making this discovery should also play a role in helping Turkey achieve its goal of energy independence.
TPAO chairman and CEO Melih Han Bilgin said the discovery would see the company building a regional office in the Simak Province.
"Developing Sehit Aybuke Yalcin and Sehit Esma Cevik with further discoveries will not only channel capital to stimulate the economy in Simak, but also let TPAO build a state-of-the-art oil refinery to unlock the potential in the region, including the fields in neighbouring countries," the official said.
Grand plans
TPAO plans to drill back-to-back appraisal wells and well tests over this year to inform its full field development plans. It has signed a front-end engineering and design (FEED) study up on a pipeline for the area.
The company expects the new discovery will produce 100,000 bpd, doubling Turkey's current production.
It will also drill more exploration wells in the Cudi-Gabar area in the second half of the year.
TPAO recently began production at the deepwater Sakarya gas field, in the Black Sea. The company discovered the field in 2020. The first phase will produce 350 million cubic feet (9.9 million cubic metres) per day, rising to 1.4 billion cubic feet (39.6 mcm) in the second phase.
Turkey's inflation spiked last year, in part because of energy prices. While this has slowed this year, the country is due to hold elections on May 14, with President Recep Tayyip Erdogan facing off against concerted opposition.
Recommended for you

Disappointment for BP at Ben Lawers in West of Shetland