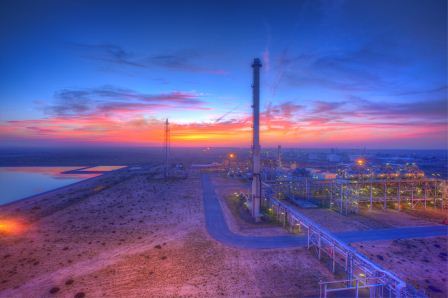 Work is resuming at Dana Gas' Khor Mor processing plant in Kurdistan, as contractors have gained confidence following a rocket attack.
Dana works on the project alongside Crescent Petroleum, via the Pearl Petroleum venture. The group appointed Exterran to carry out engineering, procurement and construction (EPC) on a 250 million cubic feet per day gas facility in January 2020.
COVID-19 disrupted operations that year but restarted in late 2020. At that point, the plan was to complete work on the facility by April 2023.
In June 2022, a rocket attack around the construction site derailed plans with EPC works suspended under a force majeure declaration. Enerflex bought Exterran in 2022.
In the first quarter of this year, Dana reported that security had been enhanced. As a result, Enerflex and its subcontractors are remobilising to the site, to restart construction. The companies have held talks with the local Kurdistan government on security.
The new plan is to complete the project by the second quarter of 2024.
Dana reported the rocket attack in June 2022 had caused minor injuries to two contractors. More rockets struck in July and October.
The Khor Mor plant reached 500 mmcf per day of throughput in January, following debottlenecking. It plans to add another 500 mmcf through its expansion projects. The Enerflex project represents the first step in the expansion.
In the first quarter of this year, Dana's production in Kurdistan increased 9% to 38,700 barrels of oil equivalent per day. The company attributed the increase to the debottlenecking.
It has also drilled five wells for the expansion, successfully testing two of them.
Financing
One other problem Dana faces in Kurdistan is on receivables. The company reported that at the end of the first period its share of trade receivables, via Pearl, was $80mn, up from $64mn at the end of 2022.
Pearl signed up a $250 million term loan from the US International Development Finance Corporation (DFC) in September 2021. The funding is intended to finance the new gas processing facility on Khor Mor.
The first repayment is due in April 2024, with a final repayment in July 2028. Pearl has drawn down the full amount.
Recommended for you

Dana Gas stays gas focused while navigating pipeline politics