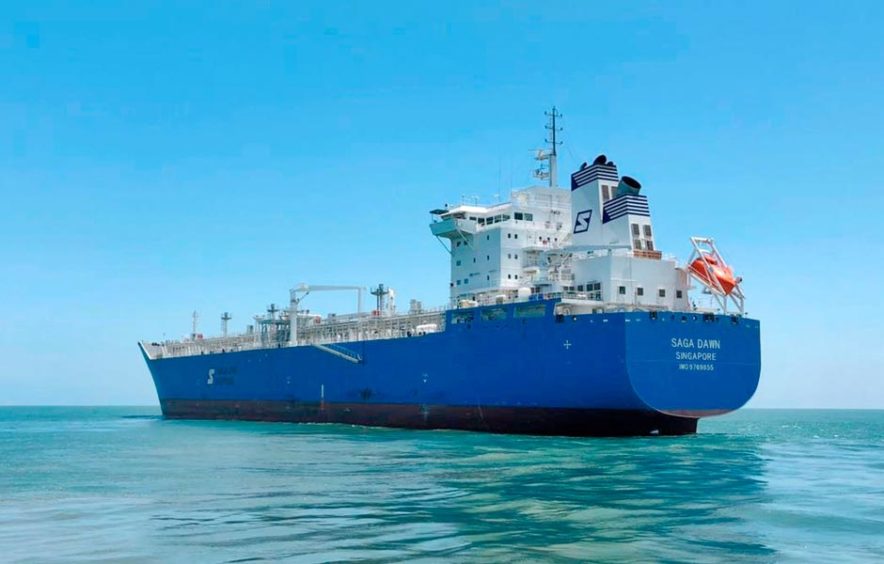 Qatar Petroleum (QP) has signed a deal backing LNT Marine's LNG containment system for new medium and large LNG carriers.
QP signed the agreement with LNT Marine, the American Bureau of Shipping (ABS) and Shanghai Waigaoqiao Shipbuilding (SWS). Signatories include Qatargas, with affiliates of ConocoPhillips, ExxonMobil, Shell and Total.
The deal focuses on establishing a joint industry project to use the LNT A-Box LNG cargo containment system. The Saga Dawn, an ABS-classed 45,000 cubic metre vessel, uses the system. This entered service in the second quarter of 2020.
"With this signing, Qatar Petroleum reaffirms its commitment to the continuous improvement of the LNG industry by supporting new concepts and encouraging innovation in areas that benefit the industry as a whole, in a safe and economic manner," said QP's president and CEO Saad Sherida Al-Kaabi.
"Competition is critical for technology advancement, and we are pleased to play an active role in this regard with our industry partners."
The company described LNT Marine's technology as a "step change" in containment systems. It has the potential to improve transportation economics in the coming years.
Future shipping
The LNT A-Box system allows more shipyards to build LNG carriers. It uses self-supporting prismatic tanks. These are placed in an insulated cargo hold.
LNT Marine's founder and chairman David Wu welcomed the deal with QP and others "to support new technology development for the next wave of LNG carriers. Based on our decade of hard work and today's cooperation … we have confidence in our ability to develop state-of-the-art LNG carrier designs with the LNT A-Box containment system to accommodate the future shipping requirements of the LNG industry."
China Merchants Heavy Industry (Jiangsu) Co. built the Saga Dawn.
LNT Marine has designs ranging from 5,000 cubic metre bunkering vessels to 80,000 cubic metre vessels. It also offers the technology for floating units, such as floating storage units (FSUs).