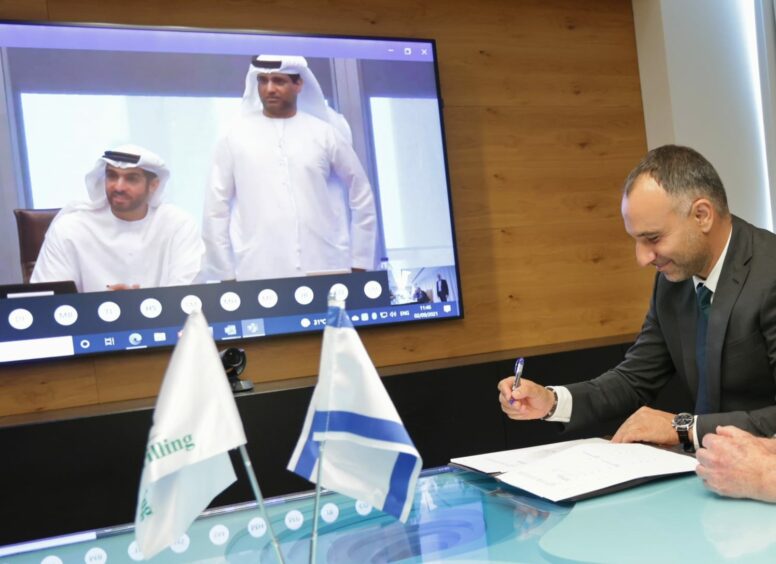 Delek Drilling has signed the sale and purchase agreement with Mubadala Petroleum on the sale of a 22% stake in the Tamar field.
United Arab Emirate owned Mubadala will pay $1.025 billon.
Israel required Delek to sell the stake in Tamar by the end of 2021. Local Israeli authorities imposed the requirement as part of its gas framework agreement.
The company CEO Yossi Abu said the deal marked a "milestone in the alignment between Israel and the UAE following the Abraham Accords Peace Agreement signed between the two countries in 2020".
The deal will be one of the largest agreements between Israeli and Arab companies, he said. "This is yet another pivotal brick to the wall of friendship and collaboration Delek Drilling has been building in the region," Abu continued.
The company is now focused on expanding its Leviathan field "and on creating new markets in the region and beyond for our produced natural gas".
Tamar has 2P reserves of around 300 billion cubic metres of gas and 14 million barrels of condensate.
Chevron is the operator of the field with a 25% stake, following its purchase of Noble Energy. Isramco has 28.75%, Tamar Petroleum has 16.75% and Everest 3.5%.
The field began producing in 2013, four years after discovery. Production flows to a platform, where some gas processing takes place, and then onshore at the Ashdod terminal.
The companies export gas from Tamar beyond Israel. Supplies began flowing to Jordan in 2017 and to Egypt in 2020.
After completion of the sale, Tamar will have a 45.3% stake in Leviathan, which has 649 bcm of gas. It also has a 30% stake in the undeveloped Aphrodite field offshore Cyprus.
It plans to expand through exploring in the Mediterranean and investing in energy transition technologies.
Recommended for you

State funds moving greener, continuing shift from oil