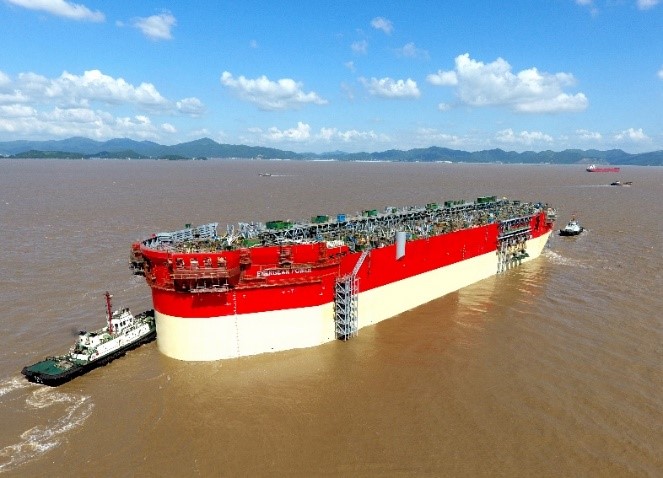 Israeli power producer Dalia Power Energies has opted to terminate its gas purchase from Energean's Karish and Tanin developments.
Energean reported Dalia had launched arbitration proceedings in August. On November 2, Dalia served a notice of termination on the gas sale and purchase agreement (GSPA).
Dalia had agreed to buy 0.8 billion cubic metres per year from Energean, or 23 bcm over the full term of the contract. The gas producer has sales commitments of 7.4 bcm per year.
The gas producer said the notice did not specify on what date the "purported termination" would take effect.
However, Dalia also told Energean that should the arbitration tribunal find the notice of termination to be invalid, the power company will meet its obligations.
Energean said it "wholly rejected" the notice of termination. The company said Dalia served it in breach of its contract. Energean plans to "vigorously pursue" all its rights.
The company also said it had a number of additional buyers, domestic and international, identified for alternative sales.
Timeline
The gas producer said it is on track to reach first gas from the Karish development in mid-2022. As of the end of September, the project is at 91.8% completion. The vessel and onshore works are more than 97% complete, while subsea is at 83.3%.
The floating production, storage and offloading (FPSO) vessel will leave Singapore in the first quarter of 2022. It will take around 35 days to transit to Israel and then commissioning will take around three months.
TechnipFMC is working on the project. It had initially been due to deliver the work in the first quarter of 2021.
The company is also working on additional volumes. It reached final investment decision (FID) earlier this year on the Karish North project, due to come onstream in 2023. This will take FPSO capacity to 8 bcm per year.
Energean is also working on a drilling programme. It will spud the first well, on the Athena prospect in Block 12, in the first quarter of 2022. It will use Stena Drilling's IceMax rig.
Recommended for you

Energean bumps up Abu Qir output