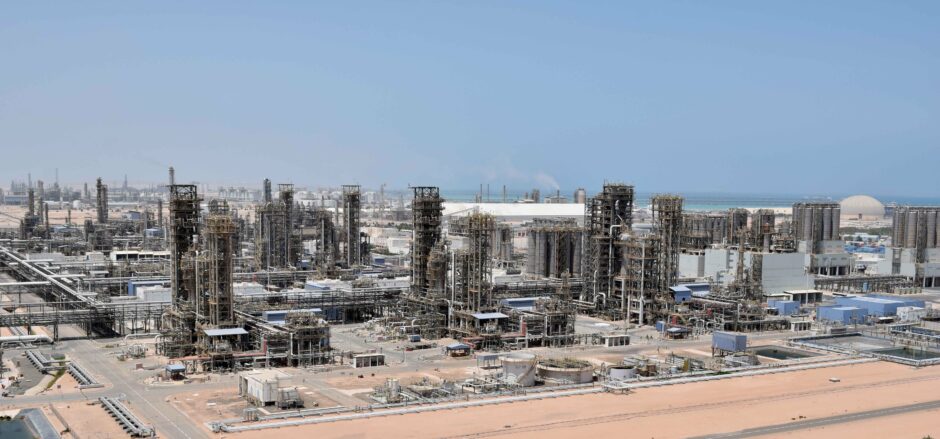 Adnoc has signed a $6.2 billion deal with Borealis to expand the Borouge facility, in the United Arab Emirates.
The final investment decision kicks off construction of a fourth plant, Borouge 4. Adnoc said the plant will produce 1.4 million tonnes per year of polyethylene, from two trains.
It will encompass a 1.4mn tpy ethane cracker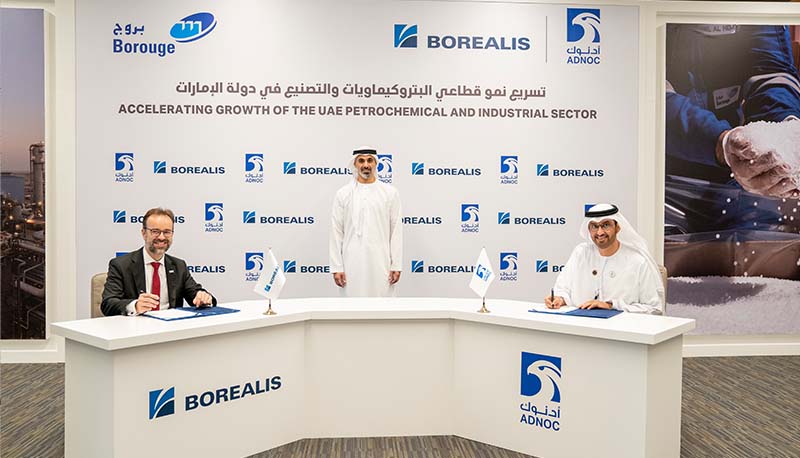 Sheikh Khaled bin Mohamed bin Zayed Al Nahyan witnessed the signing ceremony. Adnoc head Sultan Ahmed Al Jaber signed the deal with Borealis CEO Thomas Gangl today at the Adipec show.
Adnoc will provide feedstock to Borouge 4, with the facility due to be operational by the end of 2025. Borealis has a 40% stake in Borouge, while Adnoc has 60%.
Largest single site
Adnoc head Al Jaber said the two companies' agreement "ensures the long-term and sustainable supply of core materials to critical sectors vital to both the UAE and global economy.
"This expansion will see Borouge become the world's largest single-site polyolefin complex, as it continues to play an integral role in the development of TA'ZIZ, enhancing local industrial supply chains and boosting In-Country Value opportunities."
Borealis' Gangl described Borouge as the "key vehicle that enables us to serve the growing customer needs across the Middle East and Asian markets with future-oriented and differentiated solutions based on Borstar, Borealis' proprietary state-of-the-art technology."
The companies will also carry out an in-depth study on a carbon capture unit. This aims to reduce emissions by 80%. It should be in operation when Borouge 4 starts.
Adnoc said the plant was also aligned with its recent progress on clean energy.
The first Borouge facility has 450,000 tpy of polyethylene capacity. It was commissioned in 2001. Borouge 2 and 3, with 2 and 4.5mn tpy of polyethylene and polypropylene capacity started in 2010 and 2014 respectively.
Adnoc and Borealis awarded front-end engineering and design (FEED) work on the fourth Borouge plant to TechnipFMC, Maire Tecnimont and WorleyParsons in 2019.
Recommended for you

Adnoc stacks three discoveries with 650 million barrels