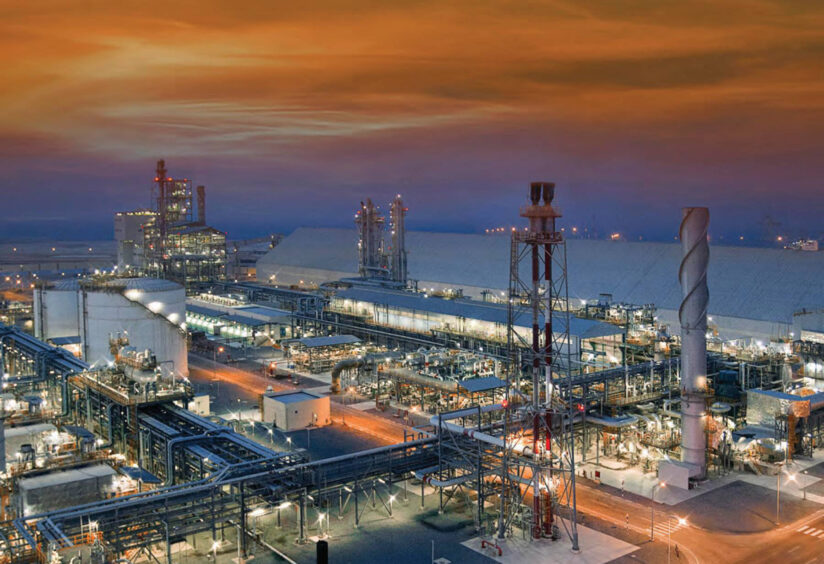 Abu Dhabi's TA'ZIZ has signed up local private sector investors to back a portfolio of chemicals projects
The eight companies will join in the $4 billion worth of projects alongside Adnoc and ADQ.
Eight investors agreed to take up to a 20% stake in various projects in the chemicals zone. Adnoc and ADQ will continue to be the joint venture owners of the chemical park.
The eight were Al Dhafra Co-operative Society, Al Nasser Holdings, Alpha Dhabi Partners Holding,  Arab Development Establishment, Buhairan Limited, Capital Investment, Mazrui International and Mazrui Energy Services, and Riverside Investments.
Adnoc said this was the first public private partnership in Abu Dhabi's downstream and petrochemicals sector.
Adnoc head Sultan Al Jaber said the move would "further accelerate the development of TA'ZIZ". This public-private partnership "highlights Adnoc's continued commitment to deepening our contributions to local industry and pioneering new, innovative means of collaboration with the UAE's private sector".
Collaboration
ADQ CEO Mohamed Hassan Alsuwaidi said the move would support collaboration with the private sector.
"Sustainable industrial growth ensures that the UAE is well positioned to attract foreign direct investment and grow its leadership across core sectors of the economy where ADQ is active," he said. "Through our broad portfolio, we can unlock the investment potential of TA'ZIZ on a global scale, while remaining firmly committed to driving value creation and supporting the sustainable development of Abu Dhabi's economy."
TA'ZIZ has signed a number of deals with international companies. These include agreements with Mitsui and GS Energy on a blue ammonia plan.
The chemical zone intends to start up projects in 2025.
Adnoc described chemicals as a "priority sector" for the UAE.
Updated on December 16, 2:33 pm to clarify the investors are buying stakes in the plants, rather than the wider chemical park. 
Recommended for you

Adnoc hands out framework drill deals to Schlumberger, others