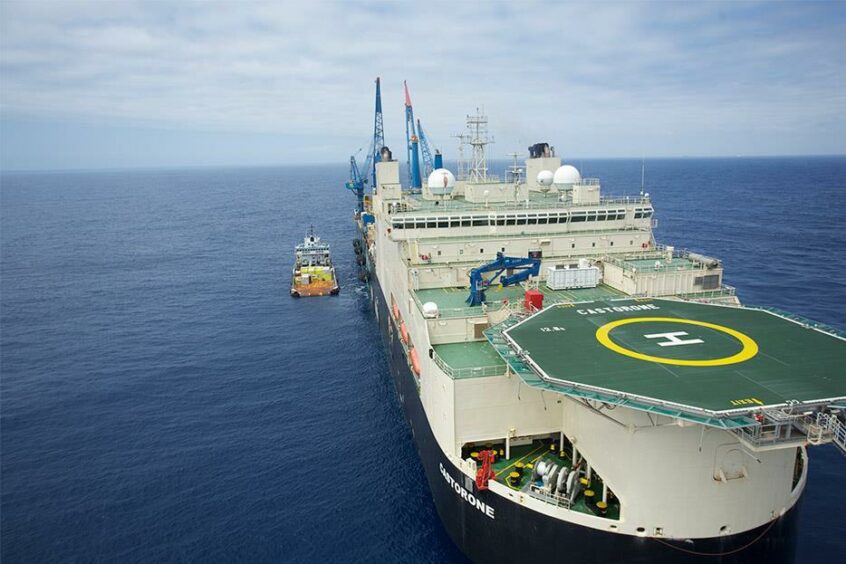 Saipem has won a contract to work on the second phase of Turkey's Sakarya field, in the Black Sea.
The service company said it would carry out the front-end engineering and design (FEED) and engineering, procurement, construction and installation (EPCI) for TPAO. The work is on a 16 inch pipeline, 175 km long, in water depths of 2,200 metres.
Saipem's Castorone vessel will carry out the offshore operations, starting in the summer of 2024. The company previously worked on the first phase of the Sakarya field, which began producing in April.
Saipem announced the contract alongside a decommissioning contract in the North Sea, with EnQuest. The two deals together totalled $850 million, it said.
Fabrizio Botta, Saipem chief commercial officer, said the awards demonstrated the company's "excellent competitive positioning in the Offshore Engineering & Construction market, a sector that is experiencing a full expansion momentum of which Saipem is ready to seize the opportunities.
"The contract awarded in the Black Sea is a confirmation of Saipem's prominent positioning and of its long-standing relationships with clients. The North Sea contract, finally, is a further example of Saipem's capabilities in a segment where the combination of innovative engineering, unique assets and safe operations is crucial".
Saipem will remove the Thistle A Platform's jacket and topsides, using the Saipem 7000.
Local demand
TPAO announced last week that its Fatih rig had begun drilling the Amasra-3, a new well on the Sakarya field. This was the rig that drilled the initial discovery on the field, in 2020.
In late 2022, TPAO increased its estimate of reserves at the Sakarya field to 652 bcm.
The first phase is on course to reach 3.5 bcm per year, from 10 wells. This will rise to 14 bcm in the second phase, accounting for around 30% of Turkey's consumption, according to initial documentation. The second phase will involve another 30 wells, bringing the total to 40.
The second phase will also need the onshore processing facility to be scaled up, to accommodate increased volumes.
Updated to correct North Sea decom contract to Thistle. 
Recommended for you

Saipem wins deepwater pipe work in Guyana, Brazil