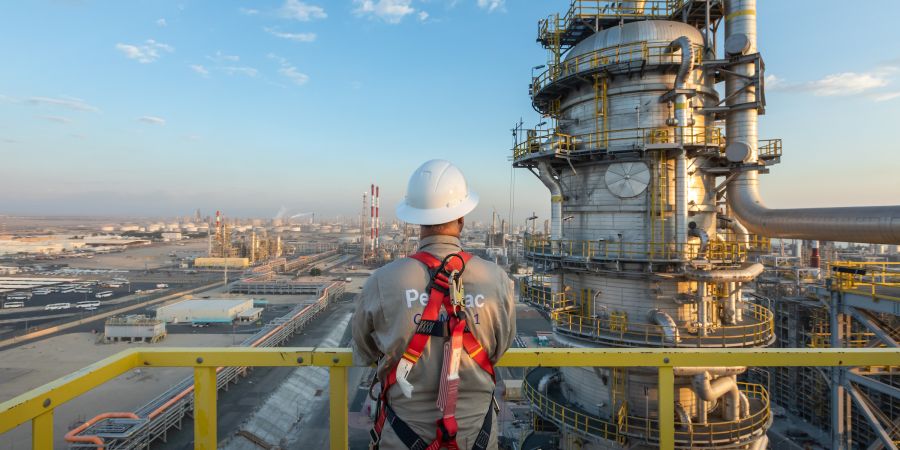 Kuwait's Clean Fuels Project has started up the country's largest crude distillation unit (CDU) 111, at the Mina Abdullah refinery.
Petrofac is leading the joint venture of service companies working on the refinery, for Kuwait National Petroleum Co. (KNPC). Samsung Engineering Co. and McDermott International are working with Petrofac.
The CDU is the largest in Kuwait, Petrofac said. The facility has refining capacity of 264,000 barrels per day. The crude column is 75 metres long, 13 metres wide and weighs 900 tonnes.
The successful operation of the [CDU] is very much the gateway to this important project for Kuwait's refining industry," said Petrofac's project director Prashant Bokil. The work had been achieved "despite the many recent operational challenges due to the pandemic. We are focused on the remaining work ahead, as we progressively continue the hand over and commission each unit safely to complete the refinery mega project."
The work covers 12 new process units, transfer lines and pipe racks. At the peak of the work there were 15,000 people onsite, with more than 125 cranes and more than 1,600 items of construction machinery and equipment, Bokil said.
"Meanwhile, an exemplary safety record has been maintained, with more than 64.5 million work hours without lost-time incident since May 2018," the director said.
The service company joint venture won work on KNPC's Clean Fuels Project in 2014. It said at the time it aimed to complete construction in 2021. Petrofac has a $1.7 billion share of the $3.7bn contract.
The project aims to expand and upgrade the Mina Adbullah and Mina Al-Ahmadi refineries, taking total capacity to 800,000 bpd.
Kuwait Integrated Petroleum Industries Co. (KIPIC) reported this week that crude had begun flowing to the 615,000 bpd Al Zour refinery.
Recommended for you

Kingfisher rig in place, Tilenga's rig on the move