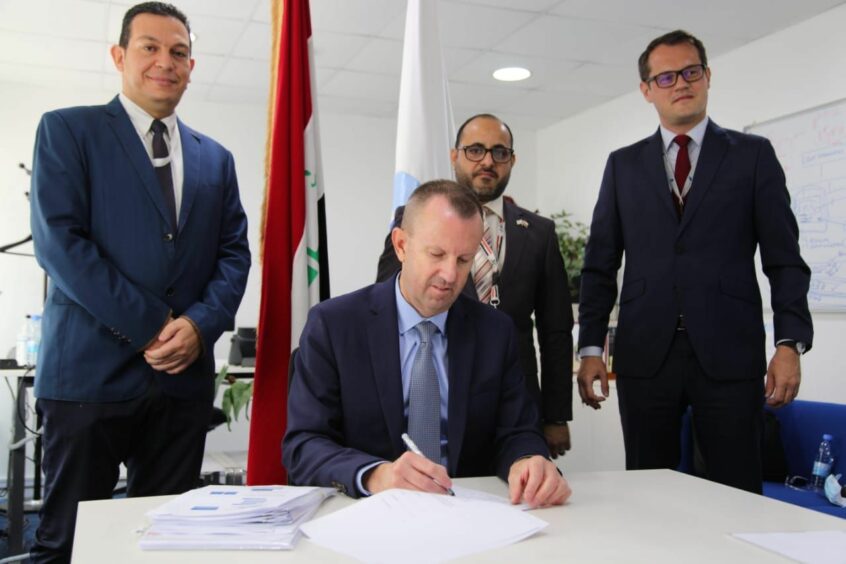 The International Finance Corp. (IFC) has arranged a $360 million for Basrah Gas Co. (BGC), which will be one of the largest gas flaring reduction schemes in the world.
IFC said the laon would run for five years. The work is expected to cut flaring and emissions by around 10 million tonnes per year.
The scheme will increase BGC's capacity to process associated gas.
"Signing the loan agreement reinforces the collective efforts to increase investment in associated gas flaring reduction using world-class technologies. It is in line with our objectives of turning flared gas into cleaner valuable energy and reducing the impact of the Green House Gas emissions on the environment," said Ihsan Abdul Jabbar Ismail, Minister of Oil for Iraq.
In May, the Iraqi oil minister set out plans for BGC to invest around $3 billion to increase the company's capacity by 40%.
BGC's managing director Malcolm Mayes said this was the first of its kind in Iraq. "Our strategy is in alignment with the government of Iraq's vision to power Iraqi homes with electricity and create a more sustainable energy industry."
IFC vice president for the Middle East and Africa Sérgio Pimenta said the work would cut emissions and increase revenues. Furthermore, it will "improve energy access and lower costs for Iraqi citizens".
Lending breakdown
IFC will provide $137.76 million through a loan. Another $180mn came via a syndicate of eight banks: Bank of China, Citi, Deutsche Bank, Industrial Commercial Bank of China, Natixis, Sumitomo Mitsui Banking Corporation, Société Générale and Standard Chartered Bank.
IFC's managed co-lending portfolio will provide another $42.24mn loan.
South Gas Co., Shell and Mitsubishi set up BGC in 2013, holding 51%, 44% and 5% respectively. It captures gas from Rumaila, West Qurna 1 and Zubair.
Iraq has been reliant on gas supplies from Iran. Increasing capacity at BGC should allow it to become independent.
Recommended for you

TotalEnergies signs up to $10bn gas, solar plan in Iraq