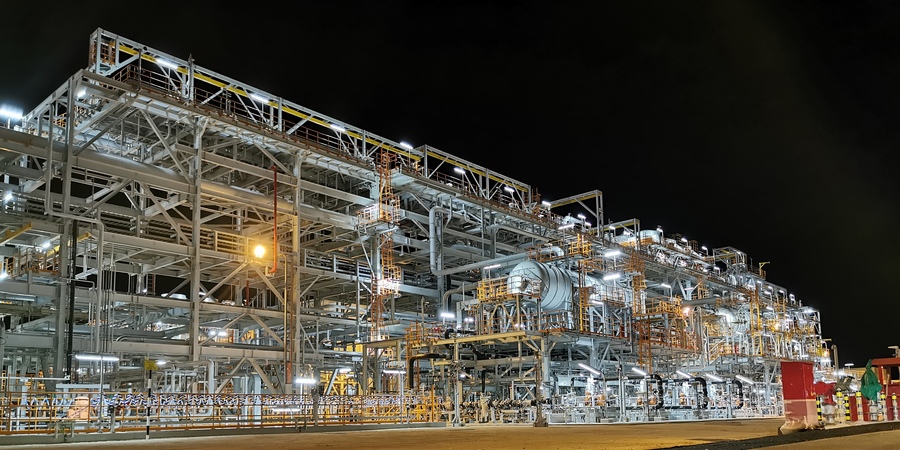 A small US-listed company has signed an agreement to develop a $2.4 billion refinery in Oman's Port of Duqm.
Genoil said it had reached an agreement with the Ras Madrakah Petroleum Industry Co. and Beijing Petrochemical Engineering, a subsidiary of Yanchang Petroleum International. The US company will provide its Genoil Hydroconversion Upgrader (GHU) process for the 200,000 barrel per day project.
Genoil will license its technology and also provide a process design package, training and advisory services. Furthermore, it will contribute proprietary catalyst and equipment supply.
Beijing Petrochemical will call the feasibility study and front-end engineering and design (FEED). The Chinese company will also project manage and act as engineering, procurement and construction (EPC) contractor. Beijing Petrochemical and Yanchang will operate the plant once complete, the
The plan will include up to nine oil storage tanks, each with capacity of 500,000 barrels. An 80 km pipeline will connect the storage site, in Ras Markaz, to the Genoil refinery.
Ras Madrakah holds the only private refinery licence granted by Oman, Genoil reported. The company has 8 square km of land in the Duqm free zone.
Gas supply agreements from the government are in place, as are three crude feedstock agreements for the 200,000 bpd required. Three offtake agreements for products are also in place.
Genoil has previously talked about using its upgrading process on Oman Oil Co.'s Mukhaizna heavy crude. This is "high density, high acidity, and produced by horizontal steam-flood technology" crude.
Yanchang is a provincial oil company in China, which has expanded overseas.
China is a major market for Omani crude. The Chinese government has recently cut oil import allowances in a major challenge for its domestic refinery sector.
Recommended for you

Shell, Total sign up to gas exploration on Omani block