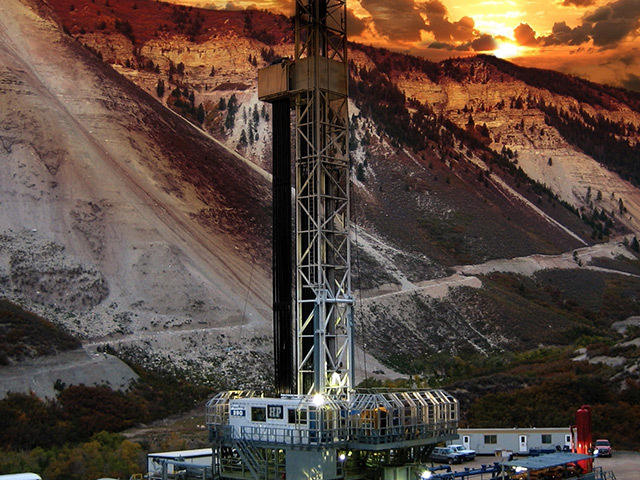 Helmerich & Payne (H&P) will buy into Adnoc Drilling's upcoming IPO, with the Abu Dhabi company buying eight land rigs from the US company.
Adnoc Drilling will pay $86.5 million for the eight FlexRigs. H&P will, in turn, make a $100mn investment in the IPO. The plans for the sale of a 7.5% stake in the Abu Dhabi driller were set out on September 6.
Adnoc CEO Sultan Ahmed Al Jaber said the deal would provide the drilling unit "with access to new world-class rigs and services". Adnoc Drilling has an important part to play in Adnoc's expansion plans, he said.
"H&P's cornerstone investment in our planned Adnoc Drilling IPO further reinforces Adnoc's continued success as a primary catalyst in attracting leading global investors and industry partners into Abu Dhabi and the UAE."
Drilling bigger
The largest state-owned drilling company in the Middle East, Adnoc Drilling has 96 rigs. H&P has 242 rigs in the US and 32 internationally, with seven offshore.
H&P's investment will be priced at the IPO amount and is subject to a three-year lock up agreement. The US company said it expected it would see benefits from Adnoc Drilling's dividend commitments. It will deliver the rigs over 12 months.
Adnoc Drilling will pay a dividend of $325mn in the second half of this year. It plans to increase this over the next five years.
"We are excited to enter into this strategic alliance with Adnoc Drilling and the value this alliance can create for both companies and stakeholders," said H&P president and CEO John Lindsay. The investment in Adnoc Drilling "is an additional step in the execution of our international growth strategy to allocate additional capital outside the US", he said.
The investment and sale were in line with Adnoc's target of reaching 5mn barrels per day of oil. It also aims to achieve gas self sufficiency by 2030. The agreement will also provide support for Adnoc Drilling in maintenance, supply chain and engineering and rig design competency, H&P said.
As such, the deal will provide faster well completion, improving drilling efficiency and well economics.
Moelis & Co. was Adnoc's financial advisor, while Morgan Stanley acted for H&P.
Baker Hughes Holding acquired a 5% stake in Adnoc Drilling in October 2018 for $500mn. This valued the entire company at $11 billion.
Recommended for you

Adnoc awards $1bn barge contract to Adnoc L&S