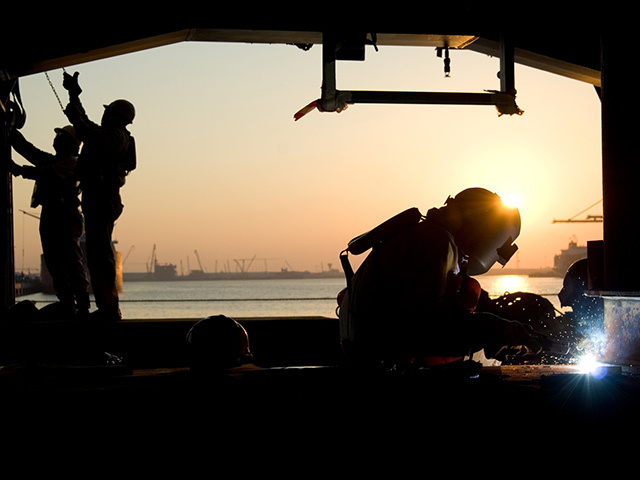 Lamprell has signed up a debt facility and issued new capital, raising $45 million and $30.1mn respectively.
The issue of new capital was a requirement of the debt agreement. Lamprell struck the revolving trade facility with First Abu Dhabi Bank and Emirates Development Bank.
Lamprell will use the facility to support its work on the construction of two newbuild IMI jack-up rigs, which it is working on at its Hamriyah yard.
The debt has an option for another $45mn accordion facility, available in the first quarter of 2022.
The company issued new capital, equivalent to a 19.9% stake in Lamprell.
Lamprell's CEO Christopher McDonald said the debt agreement demonstrated the company's support from key banks in a volatile environment.
"Lamprell has been successful in transforming its business over the past few years, making a timely diversification into renewables and digital ventures, and we are confident the new funding will strengthen our balance sheet and assist us in accessing the growth potential in both our addressable markets of renewables and oil and gas," he said.
The placing involved the issue of 67.9mn shares at a price of 32p per share. A number of directors subscribed for another 445,000 shares. Lamprell expects to receive the funds from the capital raise towards the end of November, following a shareholder vote.
New shift
It issued interim financial results yesterday, reporting that liquidity remained a challenge. Various lockdowns in the first half of the year disrupted the company's work. As a result there was an impact on EBITDA, leading to a loss of $8.3mn.
Lamprell will have to raise more cash in the first half of 2022, it said, or risk being unable to meet its contractual obligations.
In one interesting sign of the company's transformation, renewables contracts now account for just over 50% of its bid pipeline.
Recommended for you

Ethiopia tosses out Poly-GCL on lack of gas progress