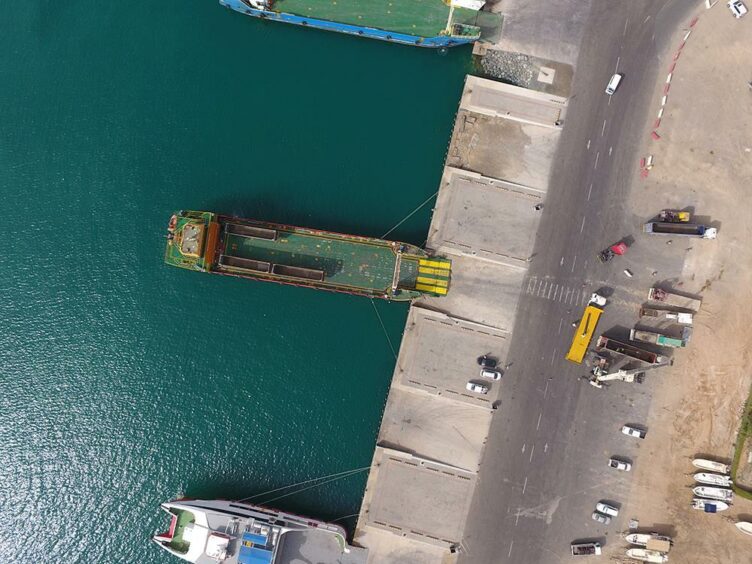 AD Ports has established a new agreement with Eni's local subsidiary on setting up a marine logistics base.
The facility will be at the Mugharraq Port, around 240 km from Abu Dhabi City, on the mainland facing Sir Bani Yas Island. The logistics base will support offshore drilling in the Al Dhafra region.
"Utilising the industry-leading infrastructure and service capability that we have on offer at Mugharraq Port, Eni will be able to operate in proximity to its offshore drilling facilities benefiting operational efficiency," said AD Ports Group's Saif Al Mazrouei.
Eni has much of its exploration and production hopes in the Al Dhafra region, including the ultra-sour Hail, Ghasha and Dalma projects.
AD Ports has invested in local capacity in recent years. The company said Mugharraq now had more than 480 metres of heavy-lift berths. This is in addition to dedicated ro-ro ramps and more than 85,000 square metres of yard.
The port was certified in December, under the ISPS Code. This allowed it to receive a wider array of vessels, including mobile offshore drilling units (MODUs). Previously, it had acted as a maritime facility.
In November last year, the ports group signed an agreement with Adnoc Logistics & Services on a new facility at TA'ZIZ. This will see the two come together to provide for the delivery of feedstock to the chemicals plants.
AD Ports is part of ADQ, a local investment company.
Recommended for you

Stornoway Port signs £49m contract for deep water terminal