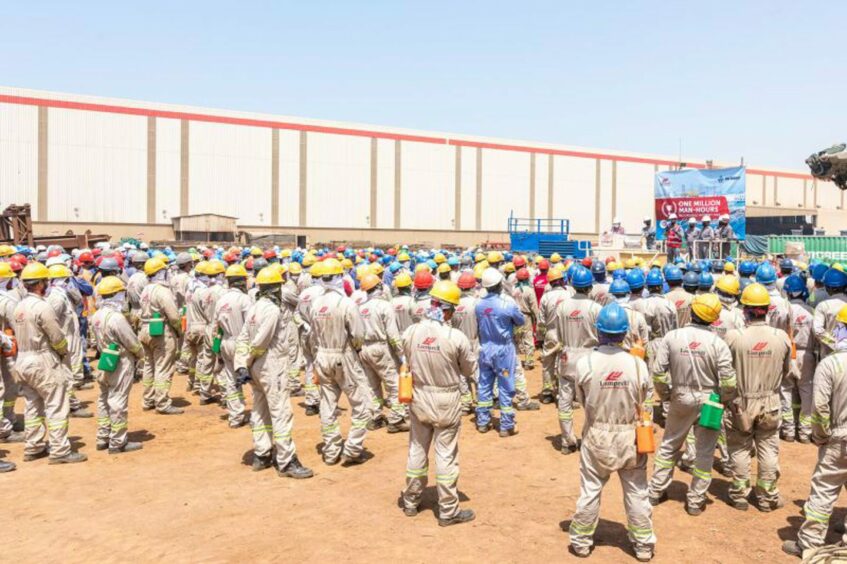 Lamprell has teased an upcoming contract for jack-up refurbishment in the Middle East without releasing many details.
The company said it would carry out major upgrade works on the jack-up drilling rigs before they deployed in the Gulf. It defined the contract as small, so below $50 million.
It struck the contract with an unnamed international rig operator.
The first of these rigs will arrive at the Hamriyah quay this month, with work beginning immediately. The second and third rigs will follow later, it said.
"Our rig refurbishment activities are a mainstay for our oil and gas business unit; having an excellent reputation for delivery," said Lamprell CEO Christopher McDonald.
"Over the last 12 months we have seen increasing demand in this business segment evidenced through the awards of drilling contracts by regional operators. The entire team looks forward to delivering the upgrades safely and on time for our client."
The company did not comment on its own financial situation. In late April, the company announced it was delaying again the filing of its 2021 financial results. It expects to publish these by June 30.
Lamprell is working on various financing and strategic options, it said. These may include selling assets, financing for specific projects, hybrid facilities or additional equity. It aims to finalise its financing options this quarter.
The company first announced a delay to its results at the end of March. At that point, it said it was considering the sale of a majority stake in its oil and gas business.
While Lamprell is facing financial headwinds, it has seen improved contract flow from the oil and gas business in addition to renewables.
Recommended for you

Seadrill wins $404m in Middle East jack-up awards