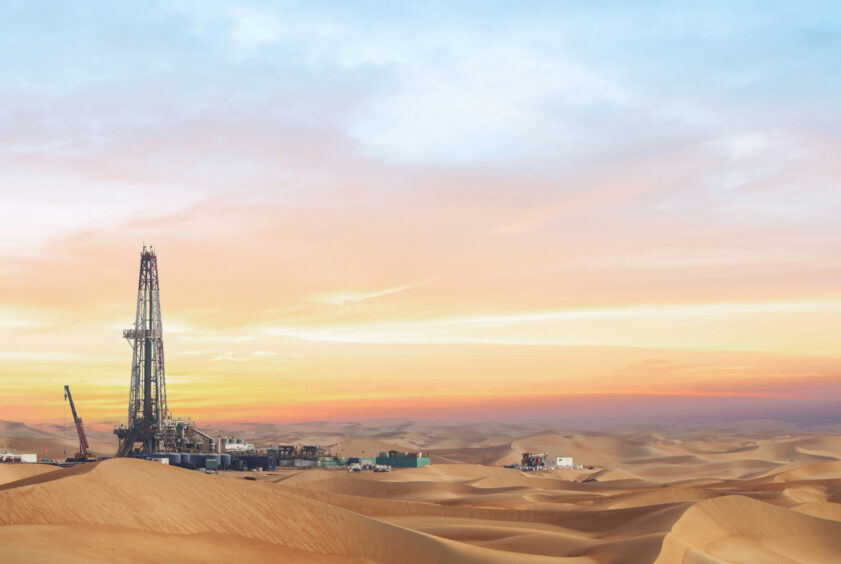 Adnoc has awarded three drilling fluids contracts, worth $4 billion, to Adnoc Drilling, SLB and Halliburton.
The contracts will run for five years, with an option for another two. They apply to Adnoc's on- and offshore fields.
Adnoc Upstream executive director Yaser Saeed Almazrouei said the record framework agreements "continue Adnoc's significant investment in drilling-related services to enable the expansion of our production capacity and responsibly unlock the UAE's leading low-cost, lower-carbon intensity hydrocarbons".
Under the deals, more than 80% of the contracts' value will remain locally, under the in-country value (ICV) programme. Adnoc has said that the average ICV for its awards was around 70%.
Almazrouei said the company was "prioritising in-country value as we respond to growing global demand for energy". The "agreements will create skilled job opportunities for UAE nationals in the private sector, drive domestic manufacturing and support the UAE's industrial growth".
The framework agreements will stimulate local investments, including in liquid mud plants and a waste management facility, Adnoc said.
Adnoc awarded a $1.6bn contract to Adnoc Drilling. The company said this confirmed the driller's "transformation and expansion" into a fully integrated drilling services provider. Adnoc Drilling has teamed up with Baker Hughes on oilfield services.
The Adnoc unit said this would add $150mn per year to current guidance on its oilfield service revenue. Adnoc Drilling said it planned to double oilfield service revenues by 2025.
The company CEO Abdulrahman Abdullah Al Seiari said integrated drilling fluids services are "crucial in support of delivering the wells needed to meet Adnoc's strategy to increase its production capacity and achieve gas self-sufficiency for the UAE".
Updated on November 2 with Adnoc Drilling comment.
Recommended for you

Accelerating acquisitions, Adnoc Drilling orders hybrid land rigs