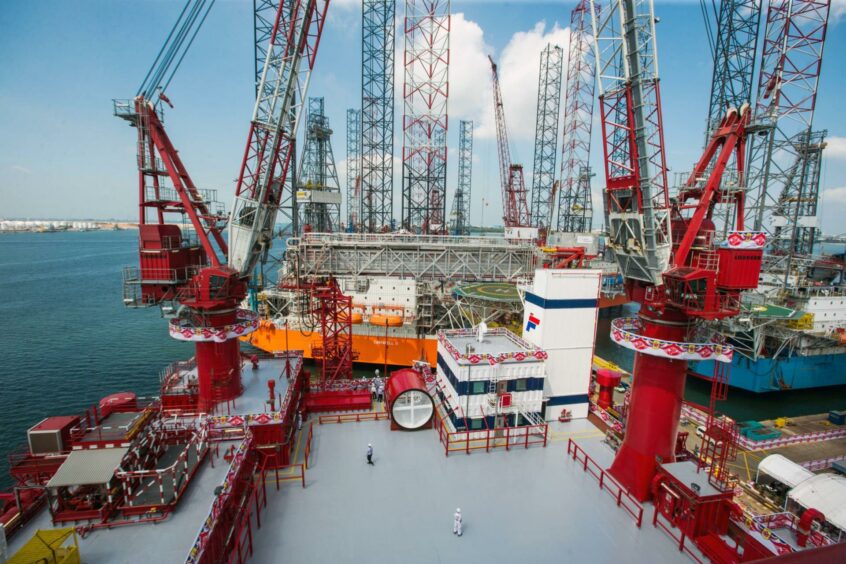 Keppel Offshore & Marine (O&M) has signed up to provide two more jack-up rigs to ADES Saudi, under a contract worth $155 million for the builder.
ADES has now contracted four rigs from Keppel O&M. The new charter will start in the first half of 2023. The charter will run for five years.
"We are pleased to receive a repeat contract from ADES for the charter of another two of our jackup rigs. These high performance rigs have been operating successfully in Mexico and can be easily mobilised to work in Saudi Arabia," Tan Leong Peng, managing director at Keppel O&M said.
"They are equipped with our AssetCare digitalisation solution which increases the efficiency, safety and operability of the rigs."
The official went on to say that utilisation rates were moving up. All the company's KFELS B Class rigs are on contract, he continued.
This "reflects the value our rigs bring to rig operators and increases their marketability for sale to potential buyers and investors".
In October, Keppel said it had completed modification works on four jack-up rigs. It sent two of these to Arabian Drilling Co. (ADC) for three years, and two to ADES Saudi for five years. The builder expects to earn around $250mn from these rigs from the contracts, it said.
Sembcorp Marine is in the process of acquiring Keppel O&M. These two rigs contracted to ADES are part of the legacy group, which are not being sold under the deal. As such, the company will transfer these two jack-ups to a new "Asset Co".
Baluran will own a 74.9% stake in Asset Co., while Temasek's Kyanite will have 15.1%. Keppel will keep a 10% stake. The external investors will provide cash for uncompleted rigs, with Keppel no longer on the hook.
Mexican missteps
The two rigs are in Mexico. Keppel O&M contracted them to Grupo R under an agreement in 2019. The company will rename the Cantarell III and Cantarell IV jack-ups as ADM685 and ADM686
Keppel O&M said the Mexican charters had been terminated as a result of default from the charterers. The Singaporean company had built the rigs for Grupo R but ended up agreeing to a sale and leaseback agreement.
A Keppel O&M unit agreed to buy the Cantarell III for $190mn and the Cantarell IV for $179mn – the amount Grupo R had agreed to pay for the construction.
Recommended for you

Ades plans Saudi IPO in September