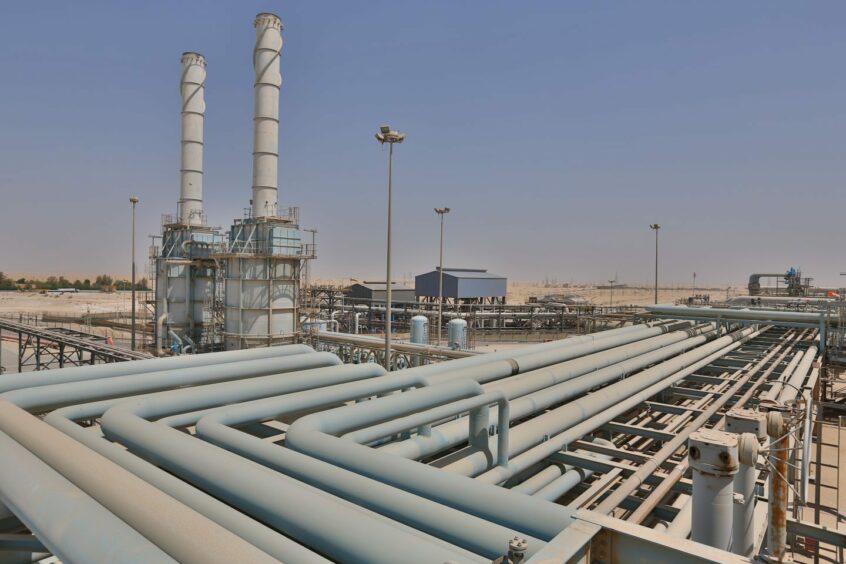 Adnoc Drilling has ordered 10 new hybrid-powered land rigs with an investment of $252 million.
China Petroleum Technology & Development Corp. (CPTDC), part of China National Petroleum Corp. (CNPC), will build the rigs in China. The rigs will follow the 1500 HP Fast Desert Moving design, it said, with the ability to work on cluster wells.
Each of these rigs will reduce emissions intensity by 10-15%, Adnoc Drilling said. The company has the stated aim of reducing its greenhouse gas emissions intensity by 25% by 2030.
"This is yet another exciting step for Adnoc Drilling – these new rigs contribute to the capacity required to meet our customers' expectations of maximum energy with minimal emissions," said the company CEO Abdulrahman Abdullah Al Seiari. "As our growth trajectory accelerates and we continue to build our capacity and capabilities to drive shareholder returns, our commitment to the decarbonization of our operations remains fundamental."
The rigs will have a high capacity battery and engine, that can run in parallel with a traditional diesel generator. The operator would also be able to hook the rigs up to the electrical grid, depending on location and availability of power.
Capacity plans
Adnoc Drilling added 16 rigs to its fleet in 2022, bringing its total in December to 115. It aims to reach 142 rigs by the end of 2024. The company also announced it would lease another four rigs, bringing the addition today to 14.
The company said the new rig order was a "direct response" to Adnoc's production targets. It aims to reach 5 million barrels per day of capacity by 2027, in addition to achieving gas self sufficiency for the United Arab Emirates.
The new Chinese rigs should start arriving in the fourth quarter of the year. By 2025, all 10 rigs should be contributing to earnings.
Adnoc Drilling acquired a Greatwall land rig to its fleet in the fourth quarter. This Chinese rig was due to start operations early this year.
Recommended for you

The great drilling rig migration: jacking up and shipping out