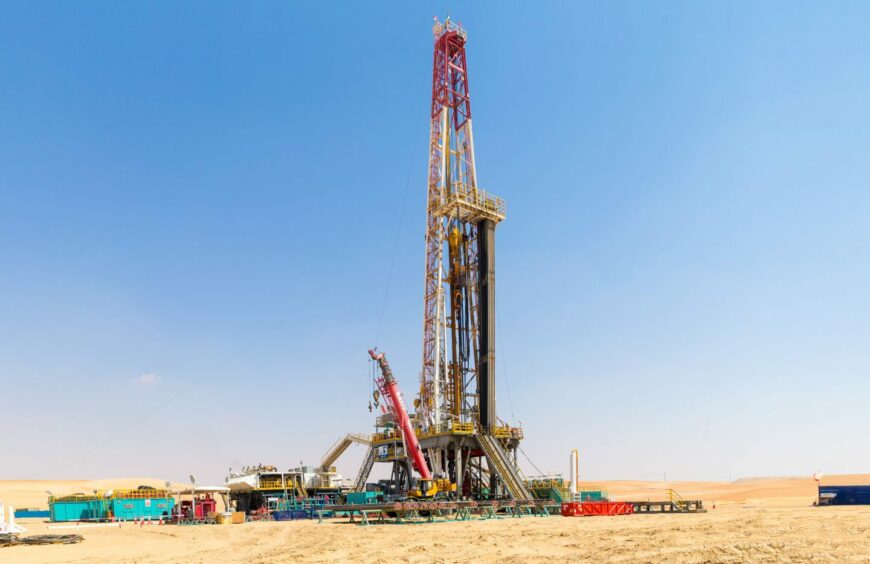 Onshore drillers are poised for boom times in the Middle East, as Saudi Arabia and the United Arab Emirates aim to boost capacity, Westwood Global Energy Group predicts.
A note from senior analyst onshore energy services Todd Jensen predicts 25% demand for land rigs in the Middle East GCC to 2027.
The Middle East and North Africa (MENA) currently have 1,159 land rigs, Westwood said. Of these, 526 units are in the GCC, or 45% of the MENA fleet. Another 317 are in North Africa and 316 in the non-GCC Middle East.
Demand in the GCC states stayed "relatively steady" during the pandemic downturn. By 2022, activity was back at 2019 levels.
By 2027, rig demand in the GCC area will be 53% higher than 2019, Westwood's Jensen predicted. "This will be driven by production capacity increases at all major onshore producers, with many of the projects required already having passed FID, supporting the forecast."
Over the same period, the non-GCC states in the Middle East will see demand drop 12%, while North Africa will have an increase of 8%.
The GCC will also lead MENA in terms of utilisation. GCC states will have utilisation of 70% in 2023, rising to 78% in 2027. MENA will average 39% this year, rising to 42% by 2027.
Other bright spots include Algeria, which will increase from 47% to 60%, and Iraq, rising from 37% to 46%. These two countries are below the GCC "powerhouses", Jensen wrote, but "there is significant upside potential to both".
Algeria is benefiting from its gas export plans with Europe. Iraq has "set ambitious production targets, which will require a major increase in utilisation of its fleet, far beyond Westwood's current forecast".
Rate race
Saudi Aramco and Adnoc dominate drilling markets in their home turfs through their own affiliates. More broadly, though, there is scope for international contractors.
Sinopec has 80 land rigs in the region, the largest, Westwood noted, with 44 in Kuwait. Meanwhile, KCA Deutag's purchase of Saipem's onshore drilling fleet has taken it from 45 to 77 rigs.
The GCC countries have rigs with more horsepower and dayrates are higher. Where in North Africa, dayrates have averaged $18,0000, in the GCC the average is $23,000.
The highest rates are seen in the UAE, with some reaching $40,000-45,000. However, Adnoc Driling's dominance "restricts international contractors' ability to compete for contracts", Jensen said.
Adnoc Drilling, reporting its first quarter results this week, said its onshore revenues were up 11% on the year. In a sign of its expectations, the company recently agreed to purchase 10 new hybrid-powered land rigs.
Recommended for you

The great drilling rig migration: jacking up and shipping out