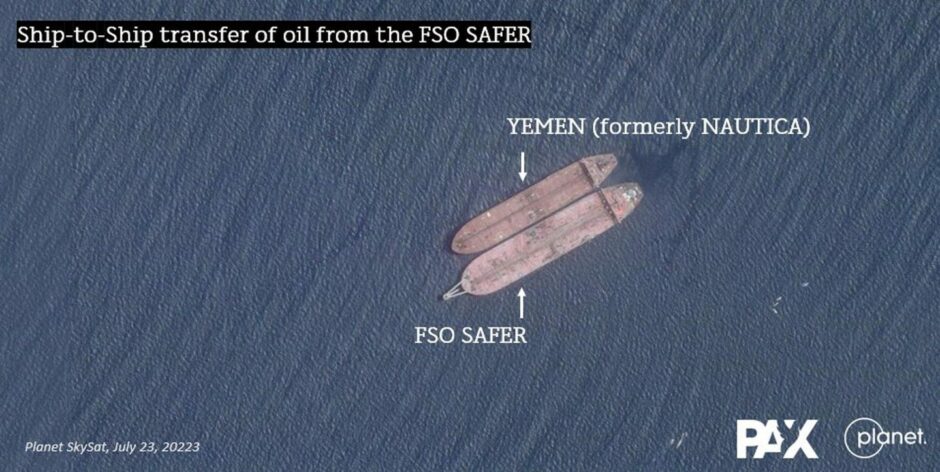 The transfer of oil from the FSO Safer to the Nautica VLCC has begun, according to an image from Planet Lab.
The operation is intended to remove oil from the deteriorating FSO and avoid a potential environmental calamity. The United Nations is overseeing the operation after raising the funds needed, from governments and businesses around the world.
The FSO Safer has around 1.1 million barrels of crude onboard.
Greenpeace has attributed the fact that disaster has not occurred to "the heroic efforts of a small skeleton crew and a great deal of luck".
Euronav sold the Nautica to the UN, delivering it on July 17. The vessel has been renamed Yemen.
The ship-to-ship transfer has potential to go wrong. Boskalis' SMIT Salvage is carrying out the operation. At the end of June, the company reported it had carried out inspections and reinstatement of equipment on the FSO Safer.
It also carried out an underwater inspection of the hull. Two Smit Lamnalco tugs arrived on site last month. The company also installed oil booms, in order to mitigate the risk of a spill.
The International Maritime Organisation (IMO) is providing technical support and has contracted a crisis management specialist to be onsite.
Recommended for you

Boskalis signs on to tackle FSO Safer disaster