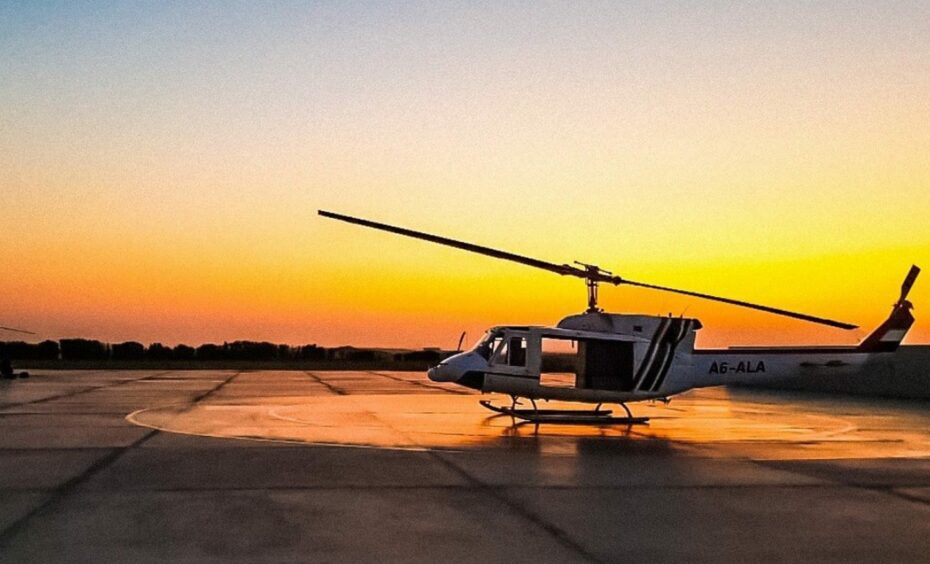 A helicopter has crashed offshore the United Arab Emirates after having left Al Maktoum International Airport, on its way to an offshore rig.
Aerogulf Services said the Bell 212 had crashed on September 7 at 20:07. It was carrying two crew members, but no passengers.
The General Civil Aviation Authority (GCAA), according to local news agency WAM, has reported one pilot is confirmed dead. Efforts continue to find the second.
Aerogulf said the helicopter was on a routine training operation, between the airport and an offshore rig.
The company said it was doing all it could to gather information.
"At this moment our thoughts and prayers are with our crew and their families who were on board the helicopter. We will do everything we can to help those who have been affected by this accident," the company said.
The company is working with authorities, it reported. Aerogulf will provide further information as it becomes available.
The Air Accident Investigation Sector at the General Civil Aviation Authority (GCAA) confirmed the accident. It said the helicopter was the A6-ALD. The authority reported the pilots were from Egypt and South Africa.
Search and rescue teams are searching for the crew, the GCAA said.
Aerogulf was established to support Dubai Petroleum's offshore work. Neither company has responded to a request for comment on whether the Bell 212 was on its way to a Dubai Petroleum facility.
Updated at 4:06 pm with news of one confirmed dead.