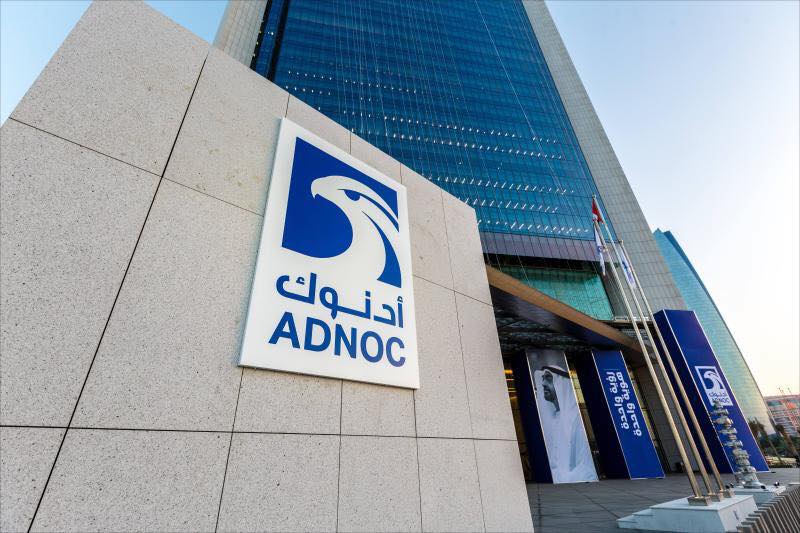 Adnoc and Total have celebrated the first delivery of unconventional gas from the Ruwais Diyab concession.
The Abu Dhabi company said at the Adipec event that this was an important step towards full field development. Adnoc plans to produce 1 billion cubic feet per day from the concession by 2030, which should allow the United Arab Emirates to be self sufficient.
First gas came two years after Total and Adnoc signed the first unconventional gas agreement. Adnoc also noted the speed with which it had delivered gas to pipeline. Collaboration between the two companies had allowed them to fast-track exploration and tailor work to local shale plays.
"The accelerated progress in Ruwais Diyab is a testament to the long-standing partnership between Adnoc and Total, which has enabled us to expedite the learning curve in the production of unconventional gas resources, provided cost optimisation opportunities and driven efficiencies," said Adnoc Upstream's executive director Yaser Saeed Al-Mazrouei.
"All of these remain key as we move forward with confidence to further develop the concession and unlock its substantial potential to drive sustainable value for the UAE and its people."
The companies deliver gas from the Diyab field, via a purpose-built pipeline and early production facility. The licence is close to the Ruwais industrial area, providing a market close at hand.
Total signed up to hold a 40% stake in licence in November 2018. The French company agreed to carry out exploration, appraisal and development.
Abu Dhabi's Supreme Petroleum Council announced the state held 160 trillion cubic feet of unconventional gas resources in 2019. Adnoc is also working on plans to develop gas resources at Ghasha and from the gas caps.
Securing supplies
In related news, Adnoc LNG announced the signing of a supply deal with Vitol and Total.
Abu Dhabi will provide the trader with 1.8 million tonnes per year of LNG for six years, from 2022. The French company will receive 0.75mn tpy in 2021 and 2022.
Adnoc LNG's CEO Fatema Al Nuaimi said the deals would "create reliable, long-term benefits for our company and shareholders".
The deals demonstrate progress in Adnoc's commercial strategy, the executive said. "LNG is a fuel that can support the transition to clean energy, especially in many Asian markets where switching to gas will result in significant environmental gains. As a customer-focused business, we will continue to meet the growing demand for LNG as a key fuel in both today's energy mix and looking ahead to the future."
Adnoc LNG said its strategy has evolved, from supplying one customer to many customers, a shift that began in 2019. Previously, Japan's JERA had taken 90% of Adnoc's LNG.
Adnoc LNG produces around 6mn tpy of LNG, with the company 70% owned by Adnoc. Mitsui & Co. has 15%, BP 10% and Total 5%.
Recommended for you

Using seawater and rocks, 44.01 launches Fujairah CO2 project