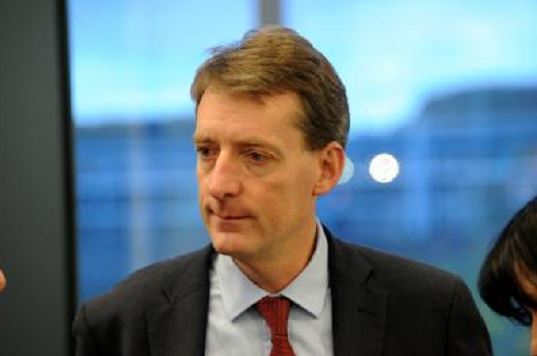 Industry regulator the OGA (Oil and Gas Authority) has backed an additional £20million investment by the UK Government in the North Sea oil and gas industry.
Prime Minister David Cameron visited Aberdeen today as the City Region Deal was announced with £250million of investment also awarded.
At a meeting with oil bosses at Total's headquarters in the city, the politician also reinforced Westminster's support for the industry with a package which includes the creation of a new Oil and Gas Ambassador role and funding for additional seismic work.
Senior representatives from the OGA and the Prime Minister also met for discussions on his visit to Aberdeen.
The Government and OGA have said they will provide further support in order to boost future exploration.
Total have announced new exploration in the North Sea which could hold up to 100million barrels of oil equivalent.
The OGA said it will provide £700,000 of funding to be invested in the development of a world class 3D visualisation facility at the Lyell Centre in Edinburgh.
The funding will allow the centre, a joint venture between the British Geological Survey and Heriot Watt University, to benefit from state of the art equipment to help better interpret complex
geological and engineering data.
The open access facility will support the dissemination of data and analytical tools to academia and industry alike.
In addition, the facility will be used to derive maximum value from the data obtained by the successful Government-funded seismic shoot in the Rockall Trough and Mid-North Sea High (MNSH) regions last year.
The OGA said these 'frontier' regions will be the focus of the 29th Offshore Licensing Round which, subject to Strategic Environmental Assessment, will be announced later in the year.
The industry regulator has also committed to awarding up to £500,000 of Government funding to support two post doctoral appointments in UK universities, each lasting two years.
The appointments, in the fields of geoscience or reservoir engineering, will contribute towards a long-term investment in UK academic skills in energy-related disciplines.
OGA chief executive Andy Samuel said: "The strong commitment from government to support this vital sector during this difficult economic downturn is very welcome.
"The endorsement of the City Region Deal and Oil and Gas Technology Centre will play an important role in anchoring the area's future as an oil and gas hub, while the £20 million Government support to fund more seismic surveys is a welcome boost to increase exploration.
"The further support being put forward by the Oil and Gas Authority isn't just an investment in the long-term future of the basin, it will also have immediate benefits to exploration. We're working hard alongside industry to get the best out of the basin and deliver value to the sector. Today's publication of the MER UK Strategy reflects the collaboration between all parties to achieve this.
"We continue to provide a flexible and pragmatic approach to licensing, and recently published the lessons learned from our rigorous analysis of failed wells to help mitigate the risks of drilling poor prospects in future."
Recommended for you
X

Oil climbs as OPEC, producers expected to meet