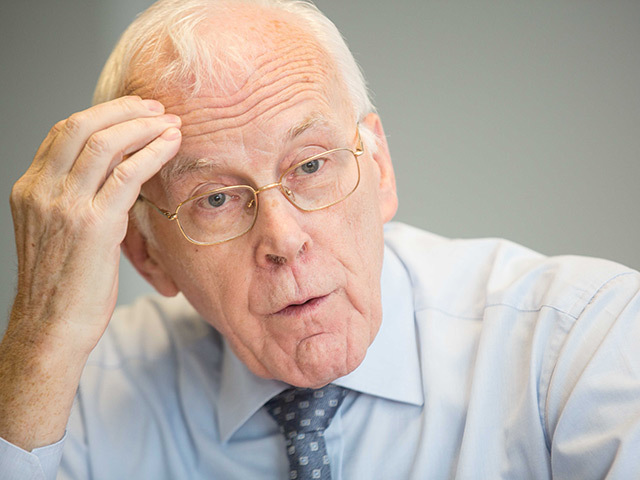 Offshore industry doyen Sir Ian Wood said last night that the north-east should "be hopeful but patient" in waiting for changes following the city deal signing yesterday.
Sir Ian, who founded private sector economic development organisation Opportunity North East (ONE) in December, warned changes would not happen overnight but that this was "the beginning".
ONE has an initial funding commitment of £25million from The Wood Family Trust.
The city deal money will be used for a number of projects across the north-east including a new energy innovation centre, an expansion of Aberdeen harbour, improvements in digital connectivity and attempts to diversify the economy of the region.
Sir Ian believes the significant infrastructure projects will be "game changing".
But the businessman added that the new deal may lead to an impact on North Sea productivity by "early next year".
Referring to the oil price slump and its impact on the sector, Sir Ian said: "There is no single action that can be taken to stop this.
"But it is extremely encouraging to have the prime minister visit Aberdeen to speak to industry first-hand about the specific impacts of the downturn in this region.
"Aberdeen won't survive long-term as an oil and gas centre from its operations, it will survive if it really gets embedded with technology.
"Our ambition should be to be a major technology centre.
"We must broaden the north-east's economy – oil and gas has been a fantastic opportunity for a long time but the fact is that one day the next generation will have to work with reduced oil and gas capability.
"There is no quick fix. Developments will take time.
"This is by no means the end of the line, it's the beginning."
Quizzed on what benefits of the funds would be felt on the ground by the people in the region he answered simply: "Employment."
For more on the City Region Deal and its impact on the North Sea oil and gas industry click here.
Recommended for you

No new investment in North Sea oil and gas under Labour, Starmer confirms