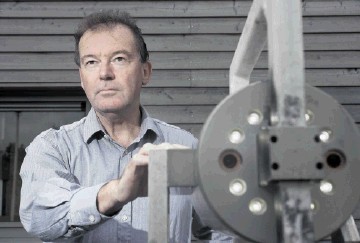 Private equity firm Lime Rock has splurged £50million to launch a new North Sea company that specialises in both plugging and renewing old subsea wells.
The investment has led to the creation of a new oilfield services company, Ardyne Technologies, which has acquired a Norwegian company specialising in products and services for plug and abandonment (P&A) and slot recovery operations.
The acquired company, Wellbore AS, was established in 2004, has 29 employees and offices in Bergen and Aberdeen.
Plugging and abandonment of wells accounts for around 45% of the total costs of decommissioning. It is estimated there are over 900 wells to be abandoned in the UKCS alone over the next 10 years.
Meanwhile, slot recovery allows the re-use of wells by plugging the mother well and sidetracking to a new wellbore.
Trevor Burgess, managing director at Lime Rock Partners and a board member of Ardyne said: "This is the ideal time to create a market leader in P&A and slot recovery.
"Commercial pressures are pushing field redevelopment and decommissioning higher up the agenda in the North Sea and elsewhere."
Wellbore, a privately-owned company, will retain its current management team which is led by Eirik Enerstvedt. Alan Fairweather, who has 25 years in the oil and gas sector, has been recruited as chief executive of Ardyne, which will be based in Aberdeen.
Mr Fairweather, who was previously a vice president with Schlumberger, said: "Wellbore's offering and culture is the perfect complement to Ardyne as we launch our business.
"The market insight we have gained through decades of experience operating in the North Sea enables us to address the challenges of maturing basins globally.
"We are bringing our customers the new technology and service approach they need to optimise operations, cut costs, reclaim rig time and unlock the long-term value of brownfield resources."
Lime Rock vice president Blair Barlow is also on the new company's board, as well as former Expro executive Glynn Williams.
"We are backing an exceptionally strong management team with a well-researched business plan that can exploit this opportunity," said Mr Burgess.
"Ardyne will help ensure that Aberdeen and Stavanger maintain their position as centres of excellence in the offshore oil and gas business."
Recommended for you

The bell tolls for the North Sea's dead wells