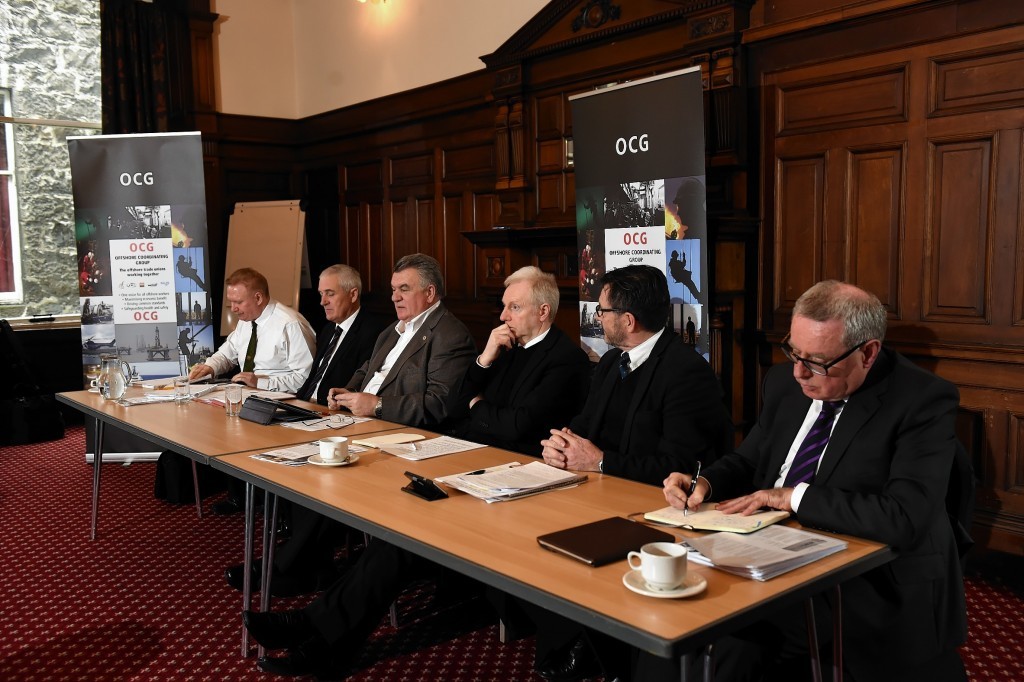 Making sure operators do not bully supply chain companies is a vital part of the battle to safeguard the North Sea's workforce, union bosses said yesterday.
They were speaking at the launch of the Offshore Co-ordinating Group (OCG), an alliance of five trade unions which vowed to lead the fightback on job losses, pay cuts, safety and unilateral changes to terms and conditions for workers.
It comprises Unite, RMT, GMB, Balpa and Nautilus, many of which have been embroiled in disputes with employers over these issues since the oil price collapsed.
The group also used the launch to published its first state of the industry report, which it used to take a swipe at the £250million Aberdeen City Region Deal.
OCG said it was "far from satisfied" that the deal, and other support packages announced recently, would meet the challenges facing the industry and north-east as a whole.
It also set out a series of steps which unions believe can turn the tide, such as a crackdown on the employment of foreigners on low wages in shipping and on operators demanding rates cuts from contractors.
Jim McAuslan, general secretary of Balpa, which represents North Sea helicopter pilots, said he wanted contractors to "speak up about bullying practices of operators".
Mr McAuslan said: "No one wants to compromise safety but it is inconceivable that prices for contractors can be squeezed without an impact on safety. A 30% cut will have an impact."
He added: "We want to expose the risks at the heart of the oil companies' constant salami-slicing of contract prices.
"The launch of OGC is an attempt to gain the attention of regulators, politicians and oil companies and persuade them that while all eyes are on the economic impact of the oil price collapse, there is a more corrosive effect on attitudes to safety."
Grahame Smith, general secretary of the Scottish Trades Union Congress (STUC), which backed OCG's formation, accused certain employers of treating workers with contempt and said the new group would give staff a strong, unified voice.
Mr Smith added: "Through co-ordinating campaigns and policy development, the OCG will support the fightback on jobs, safety and terms and conditions and ensure that trade unions make a positive contribution to achieving the UK and Scottish Governments' objective of maximising economic recovery.
Watch Grahame Smith's interview below.
Unite regional officer Tommy Campbell, said: "There are young people going into apprenticeships and degrees who see their future in the industry and we need to support them.
"The priority must be to protect jobs, retain skills and make sure workers come back home safely."
RMT national secretary Steve Todd said employers undid 30 years of progress when they imposed three weeks on/three off rotas on the workforce and said OCG was making a stand.
Watch Steve Todd, national secretary of the RMT, being interviewed by Energy Voice.