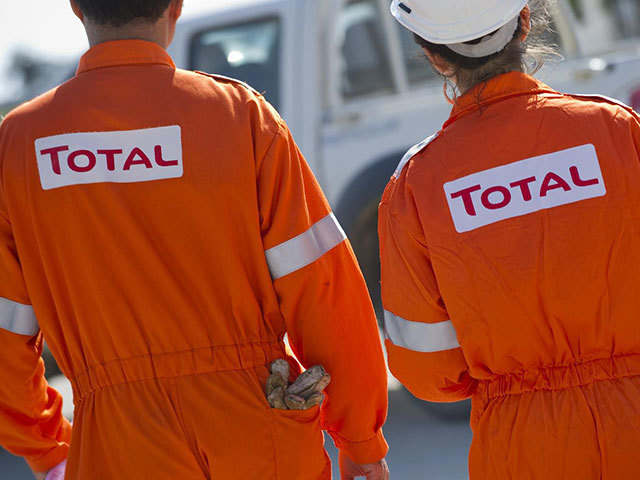 Shetland fishing chiefs have accused French oil and gas giant Total of inaction over dangers faced by boats in Yell Sound.
Urging skippers to watch out for gas pipelines in the area or stay clear of them altogether, Shetland Fishermen's Association (SFA) said yesterday gear was damaged in trials involving white-fish and shellfish boats.
Total, which paid for the trials, insisted it was keen to discuss concerns and said the fishing body had yet to respond to its requests for talks.
SFA's warning to members came just a day after Total announced start-up from the £3.5billion Laggan-Tormore gas field west of Shetland.
Highlighting its frustration at "the lack of action from Total", SFA said its efforts to persuade the energy company to create safe crossing points for fishing vessels had got nowhere.
Large quantities of rock dumped on top of infrastructure exporting gas from Laggan-Tormore were a hazard, particularly for inshore shellfish boats, it said.
SFA executive officer Simon Collins added: "The rock dumps on top of the pipelines reach up almost four metres (13 feet), posing a major obstacle to boats that trawl or catch scallops in Yell Sound.
"On the basis of the trials that our boats carried out we felt it was necessary to caution skippers about the dangers.
"Meanwhile, our efforts to persuade Total to take action to create safe crossing points for vessels have really got nowhere.
"It's time for Total to take seriously its own promises to the community and Shetland's long-term prosperity."
SFA chairman Leslie Tait said: "We were promised that this issue would be settled by creating areas where fishermen could cross the pipeline, but that hasn't happened."
Skipper Gary Leask said his boat, the Lerwick-registered Kestrel, had twice suffered gear damage.
Mr Leask added: "We are concerned about snagging on the pipe and also the quantity of rock that is down there.
"For a smaller boat, the weight of rock could lead to you capsize in the worst case scenario. It's dangerous for the inshore fleet to be fishing over."
A spokesman for Total said: "Total has been actively engaging with the SFA to explore these concerns.
"Total funded SFA to carry out studies and trials in July 2015 to examine the issue and invited them to propose solutions based on the results.
"We have yet to receive any proposal from SFA in regard to possible solutions.
"Total has been seeking meetings with SFA since these trials took place and to date we have received no response to our invitations."
Mick Borwell, health, safety and environment director at Oil and Gas UK, said the trade body "promotes dialogue between the offshore oil and gas industry and fishing organisations."
Orkney and Shetland MP Alistair Carmichael said: This issue has been the subject of protracted discussions between local fishermen and Total.
"It is frustrating that it remains a problem.
"It is clear to me that where the oil and gas industry displaces fishing effort then some sort of compensation should be due.
"The two industries have been able to operate side by side for decades now and, with some good will, that should be able to continue.
"This illustrates very well the need for the seabed round Shetland to be controlled in Shetland and not in London or in Edinburgh."
Recommended for you

Offshore wind boom risks North Sea fishermen being 'crowded out'