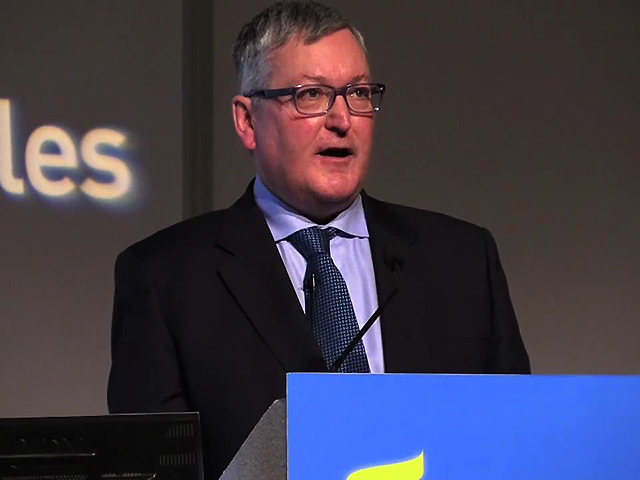 The Scottish Government has been accused of trying to "dodge" the crisis in the North Sea oil and gas industry.
North east Labour MSP, Lewis Macdonald, said there was "a serious undercounting" of the scale of job losses in the north-east.
Energy Minister, Fergus Ewing, told parliament yesterday the number of redundancies that have been "announced by oil and gas companies in Scotland has reached almost 10,000".
But Mr Macdonald said that figure fails to take account of a huge number of associated workers who have lost their jobs as a result of the downturn.
Speaking after the debate, he said: "Mr Ewing quoted a figure of 10,000 notified redundancies, but this does not include contractors who have lost their positions, workers whose fixed term contracts have come to an end or apprentices whose apprenticeship has ended early.
"What is also missing is an accurate assessment of the total number of jobs lost across Scotland and the wider economic impact."
"Now that offshore unions have added their voice to calls for more accurate information on oil and gas job losses, ministers must take their concerns seriously, and ensure that action is taken to compile clear statistics about job losses in the North Sea.
"Without this information, it is impossible for agencies like the Energy Taskforce, the DWP and PACE to effectively support the industry.
"How can they respond when they have no idea of the scale of the crisis they are facing?
"For too long, the SNP have been dodging the issue, and oil and gas workers who have been made redundant or face an uncertain future deserve more than that."
However, Mr Ewing insisted to the chamber that the Scottish Government was doing everything it can to help the offshore industry in the north-east.
He said: "We entirely agree that the issues are extremely important, and we are determined to continue to do everything practical within our power to assist those individuals who need assistance.
"Some of them may not seek employment or may find employment by their own efforts, but those who need support will get it.
"I think that Mr Macdonald and I have similar objectives, and I am happy to continue to work with him to achieve them."​
Recommended for you

Report warns up to 17,000 north-east jobs at risk without energy transition cash