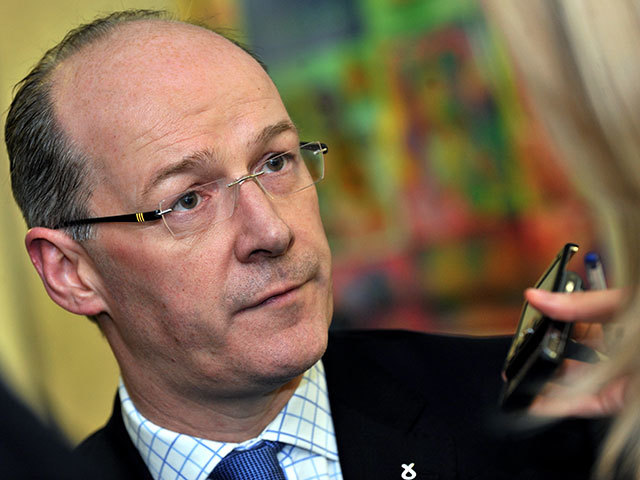 John Swinney has called on Chancellor George Osborne to slash tax for offshore companies amid fears the North Sea industry could be finished without emergency measures.
The Finance Secretary has demanded the UK Treasury take "urgent action" ahead of the budget on March 16.
Thousands of people have lost their jobs in the north-east as a result of the plummeting oil price, which has left the offshore industry in crisis.
Now, Mr Swinney has written to Mr Osborne calling on him to cut taxes and guarantee loans to oil and gas firms in a bid to help the industry.
But he warned there was a "real risk" of "critical infrastructure being decommissioned early" if nothing was done.
The UK Government said it had already provided £1.3billion worth of support to the industry in the 2015 budget – and would continue to review the situation.
Mr Swinney said: "The North Sea oil and gas industry is facing substantial challenges.
"The industry, unions, and the Oil and Gas Authority have all raised concerns about the loss of highly skilled workers, and confidence levels are now at their lowest since records began in 2009.
"The Scottish Government will continue to do all it can to support the sector. It is clear, however, that the UK Government must take urgent action to reduce the headline rate of tax at the March budget.
"The fiscal regime must not be a barrier to investment and activity in the North Sea.
"I believe there is also a real risk that the low oil price could lead to critical infrastructure being decommissioned early. That is why I have called on the Chancellor to use his budget to improve access to decommissioning tax relief and encourage late life asset transfers.
"The UK Government must also consider all options available to facilitate new investment in the sector, including the potential for additional non-fiscal support, such as government loan guarantees."
A spokesman for the UK Treasury said they could not comment on the content of the budget before it was delivered next month.
But he added: "We are committed to supporting our oil and gas industry, and the increase in production last year clearly demonstrates that the UK continental shelf still has plenty to offer.
"At the March 2015 budget, we introduced a package of reforms worth £1.3billion to support the sector, including reducing the headline tax rats and introducing a new investment allowance to reward companies investing in the UK continental shelf.
"This package is expected to encourage over £4billion of additional investment over the next five years.
"We also recently set out our strategy to maximise economic recovery through better collaboration between companies and improved cost-efficiency."​
Recommended for you

Courts proving another tool in the arsenal for climate activists and oil firms