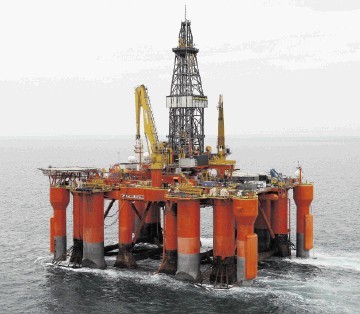 Zennor Petroleum is on the hunt for more UK North Sea bargains after snapping up assets that were owned by north-east businessman Ian Suttie and his First Oil group.
Martin Rowe, Zennor's managing director, said yesterday, current market conditions on the UK continental shelf were ideal for a cash-rich firm with ambitions to become a full-cycle exploration and production company operating offshore in north-west Europe.
Surrey-based Zennor has acquired – subject to "certain formalities" expected to be completed over the next two weeks – First Oil subsidiaries First Oil and Gas (FOG) and Antrim Resources for an undisclosed sum.
These companies contain stakes in the North Sea producing fields Mungo and Monan (licence P059), Bacchus (P255), Cormorant East (P201) and Causeway (P1383).
Zennor Petroleum's wholly-owned subsidiary, Zennor North Sea, has also entered into an asset purchase agreement to acquire First Oil's remaining interest in Cormorant East in addition to its interest in two undeveloped discoveries, Glenn (P244 JR) and Platypus P1214).
Mr Suttie's First Oil Expro business was put into voluntary administration on Friday.
The firm said its bank had pulled vital lending support, while it had also been forced into selling income-protecting oil price hedges as a result of the "brutal" collapse in oil prices. The move came despite Mr Suttie injecting the business with a "substantial" capital investment in July.
FOG and Antrim were not themselves put into administration – their sale follows a strategic review of First Oil operations launched last year.
Mr Rowe said a conditional sale and purchase deal signed on Saturday was the culmination of talks which began late last year.
He added: "We are pleased to have been able to work with the key stakeholders in First Oil, including the management and joint administrators, to execute this transaction.
"These agreements not only add material production volumes and reserves to Zennor, but also enable the company to continue focusing on the commercialisation of discovered resources."
Zennor – previously MPX – is backed by Hong Kong-based Kerogen Capital, which pumped £70million into the business last year and has said it may invest a further £275million to fund the development of existing assets as well as acquisitions, farm-ins and future licensing rounds.
Predicting further opportunities to grow Zennor's North Sea portfolio, Mr Rowe said: "There is clearly a degree of distress in the market at the moment, and we are well-financed".
Zennor, which recently lined up Petrofac to deliver a "budget" subsea appraisal well campaign on its Finlaggan discovery about 130 miles north-east of Aberdeen, had interests in eight UK North Sea licences prior to the First Oil deals.
Recommended for you

Oil and Gas Chaplain Gordon Craig to step down after 11 years of service