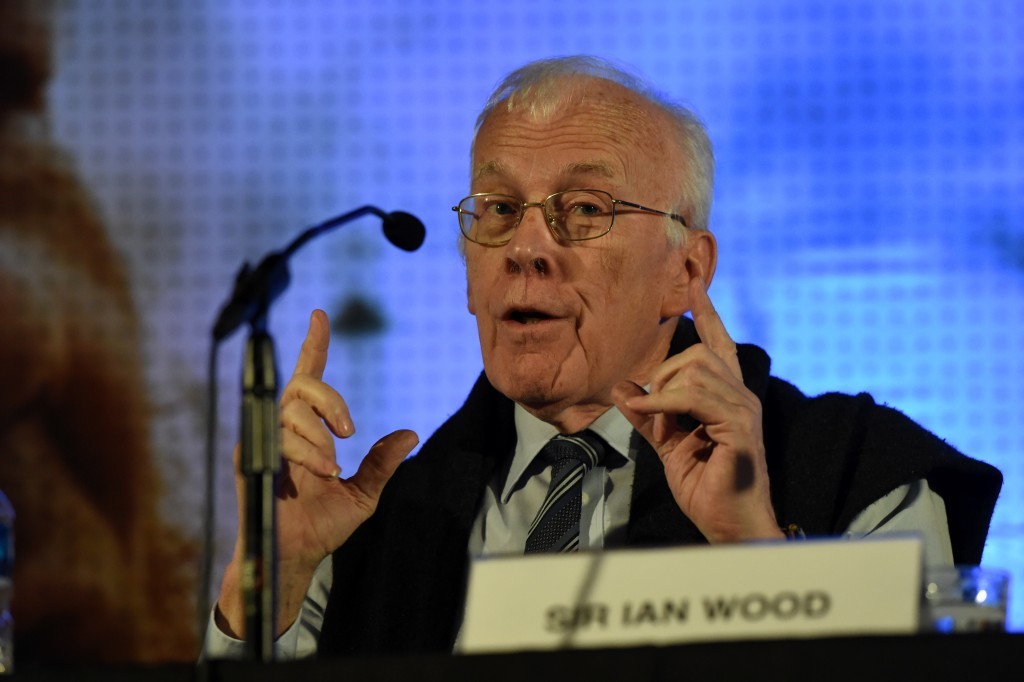 Wood Group has honoured its founder by naming its new office at the south of the city after him.
Sir Ian Wood House, located within the CityPark development in Altens, is designed to hold 1,650 employees who have already started moving into the new development.
Robin Watson, chief executive of Wood Group said: "The decision to name our new Aberdeen office building Sir Ian Wood House was taken to acknowledge the company's rich heritage and pay fitting tribute to Sir Ian, whose vision, expertise and strength of leadership guided the company across four decades. Responsible for transforming the business from a fishing firm into a major technical services company, Sir Ian laid down the roots that remain the firm foundations of Wood Group today.
"Our strategy to develop these three key bases in the city reflects Wood Group's continued commitment to the North Sea and our clients and employees who will significantly benefit from the new office and the consolidation of our properties into these strategically positioned hubs."
Sir Ian, who founded the company 40 years ago, said: "I am very honoured and proud that Wood Group is naming this new building after me. Wood Group's strength has always been the quality and commitment of its people. I am delighted the company has continued to prosper since my retirement, and send Wood Group's management and employees across the world my very best wishes for their continuing success."
Wood Group is moving into the new 216,000 sq ft building as part of a move to reduce the number of offices it occupies in Aberdeen, from 11 to just three.
Sir Ian Wood House will be Wood Group's south hub, while Wellheads offices in Dyce will be the company's north hub and the Justice Mill Lane offices its central hub.
The office complex was built by HFD Property Group.