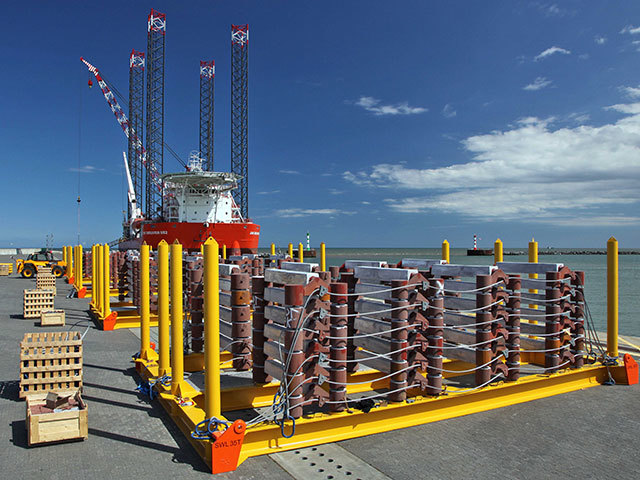 A £300,000 package of measures aimed at supporting struggling businesses and employees in the oil and gas sector is being launched in eastern England
The move is being driven by the the region's local enterprise partnership, which set up an oil and gas taskforce last year in response to the challenges facing workers and business facing the oil and gas sector in Suffolk and Norfolk, which has experienced a similar downturn the one affecting Aberdeen and the north east of Scotland.
Twenty-six companies had filed for administration in the Lowestoft and Great Yarmouth area between April and October 2015 and more than 1,000 people have been made redundant, while many companies are asking staff to take unpaid leave or salary reductions.
Now the Taskforce which includes local MPs, business leaders, Jobcentre Plus, and local authorities, has agreed a package of measures prioritising three key areas.
The plans come as energy leaders from across the region gather at EEEGR's Southern North Sea (SNS 2016) conference in Norfolk tomorrow.
Oil and Gas businesses will get advice on diversification, re-structuring and alternative growth opportunities as well as developing business plans. The discount will be funded by Norfolk and Suffolk County Councils and Waveney District and Great Yarmouth Borough Councils who have set aside £80,000.
A Growing Business Fund grant scheme to support and sustain future business plans will have £250,000 will be set aside to support oil and gas businesses.
Assistance will be offered via Jobcentre Plus to ensure that displaced workers are properly supported to access new job opportunities within the local area, giving opportunities to retrain or find alternative employment
The Taskforce will also work with local colleges and training providers to ensure access to relevant training courses.
Lowestoft College will be offering similar discounts for specific oil and gas-related safety training refresher courses.
The taskforce also aims to lobby the UK Governement to provide support for the Southern North Sea, including recognising it as needing dedicated economic assistance similar to that provided in Aberdeen and a reduction in taxation.
Taskforce chairman Mark Goodall, said: "We set up the Taskforce to address the very real problems our energy businesses are facing, now we have real tangible measures that are going to address some of their core issues – expert advice on how to identify threats and opportunities, and bespoke financial support that will help sustain and build on new business plans.
"If the worst does happen there will be targeted support for those who might be displaced to ensure they can access new jobs and valuable skills are not lost."
Recommended for you

Work starts on ScottishPower's East Anglia 3 offshore wind project