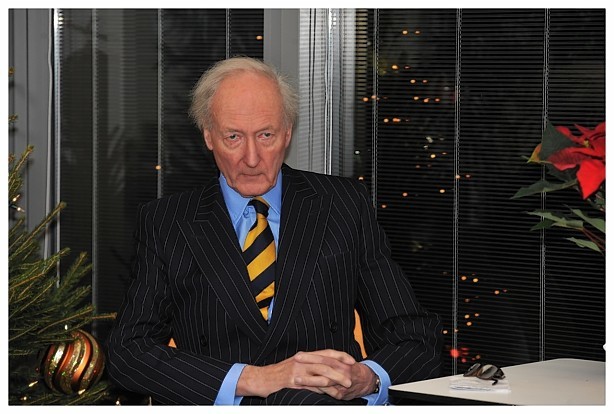 Cluff Natural Resources has signed a deal with Verus Petroleum acquire a quarter share in three licences in the Central North Sea and the Moray Firth.
The licences, two of which are effectively drill ready, are operated by the Parkmead Group, which estimates the potential for 400 million barrels of recoverable oil in aggregate.
Cluff has signed heads of terms to initially to acquire a 5% non-operated interest in UK Continental Shelf Licences P1944 (Block 14/20e) and P2156 (Block 15/11 & 15/16f) located in the outer Moray Firth, which contain the Fynn and Penny exploration prospects, that were found to contain heavy oil.
The deal provides for an exclusive option which allows CLNR to increase its equity position in Licences P1944 and P2156 by 20% to 25% within a period of nine months following execution of the sale and purchase agreement for the acquisition of the initial 5% interest.
Cluff also has an exclusive option to acquire, within the same nine month period, a 25% interest in Licence P2082 (Blocks 30/12c, 13c, 17e & 18c) which is located in the Central North Sea and contains the Skerryvore exploration prospect.
All three licences are operated by the Parkmead Group (AIM: PMG) and, based on significant subsurface work completed to date, the operator's preliminary estimate for the licences is approximately 400 million barrels of potentially recoverable oil in aggregate – or approximately 100mmboe net to CLNR post exercise of the options.
Cluff said the Skerryvore and Fynn prospects are effectively drill ready and expects a well on each prospect will be drilled within the next 12 to 24 months to take advantage of the lower cost operating environment.
Chairman and chief executive Algy Cluff said: "We are delighted to have been able to take advantage of the current circumstances in the North Sea which have seen a number of very high quality exploration and appraisal assets become available at low or even no cost.
"These proposed acquisitions complement our existing five licences in the Southern North Sea which demonstrated significant gas potential and represent the first steps to creating a diversified portfolio of exploration and appraisal assets.
"Our objective now is to complete the acquisition process and begin working with our new partners to fully appraise the significant production potential of these exciting assets."
Recommended for you

North Sea newcomer Finder Energy doubles licences with Azinor Catalyst deal