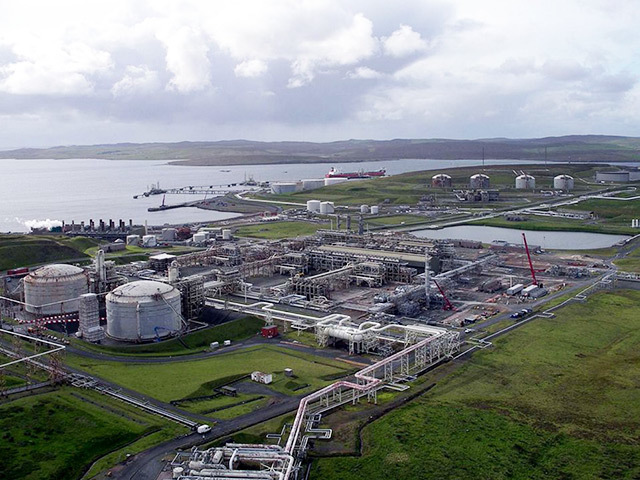 Oil major BP has put plans to build a £500million gas processing plant at Sullom Voe on hold.
The company had been planning to start work on the gas sweetening facility off Shetland this year following a six month delay.
A spokesman for the company said it now intends to use existing equipment at Sullom Voe to process gas sourced from west of Shetland fields.
The work would have involved around 300 people and also created 30 full-time positions.
A spokesman for BP said: "Initial site preparation works for the Sullom Voe Gas Sweetening Plant (SVGS) are now complete.
"In the current climate, SVGS partners have requested that all options be reviewed to see if further cost reductions or efficiencies can be identified.
"We expect that the focus of the project will shift to invest in, and maximise use of, existing equipment and potentially undertake additional sweetening offshore."
Local contractor DITT Construction, which has been undertaking preparation work at the terminal, will finish up next month.
The firm currently has 20 staff working on the development, of which about a dozen now face being made redundant.
Recommended for you

BP to retest all crew on Clair Ridge after Covid-19 outbreak