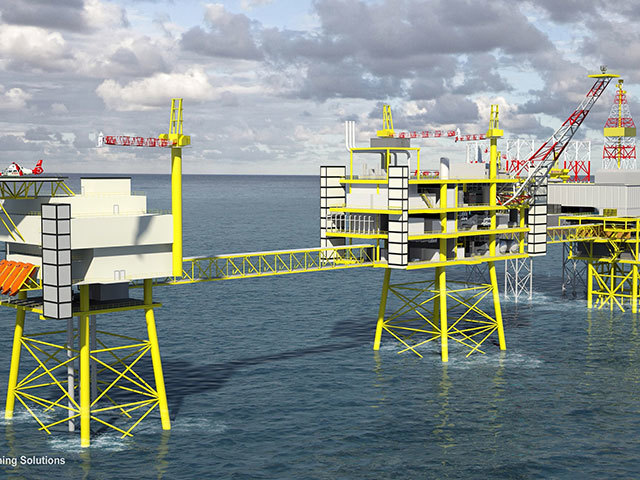 Maersk Oil's chief executive said it could snap up North Sea assets up for sale by Shell if it could "create value" for the company.
Jakob Thomasen spoke to Energy Voice from Singapore as the first steel was cut on the landmark North Sea Culzean development.
It is the largest hydrocarbon discovery in the North Sea for more than a decade with $4.5billion of investment.
Last month, oil major Shell said it a number of undisclosed assets would be up for sale in the North Sea as part of a global review of its portfolio as it looks to make $30billion in cost savings.
Thomasen explained: "We have said we are in the market for more opportunities. It has been a really slow market place. There have been a few deals but not many.
"We will have a look at it and see if it's of interest and we can create value for Maersk Oil."
He said the first steel cut in Singapore had been a "symbolically important" move for Maersk Oil as it presses ahead with the Culzean project.
The field is expected to begin production in 2019, and is expected to be key contributor to Maersk's target of becoming a Top 5 operator in the North Sea in the 2020s.
Thomasen said despite the challenges presented by the lower oil price environment, the company was still determined to create value in the UK North Sea, Denmark and in Norway from more mature fields.
The Culzean field, which is approximately 145 miles east of Aberdeen, is expected to produce between 60,000 and 90,000 boepd at plateau production, producing for at least 13 years.
He added: "Culzean is a 21st Century design, we wanted to spend money and get a platform that's much more sustainable and using new technologies.
"The fundamental thing is to maintain the production that we have already in the UK and in Denmark. We want to reduce the decline in these mature fields.
"I think everybody including ourselves are going through the motions and trying to make ourselves competitive in this cost environment. We are still hopeful that we can keep building the business and we have had to make short-term decisions in order to support that."
The chief executive said the UK Government had led the way in setting an example to governments elsewhere in how to stimulate investment for oil and gas companies on the UKCS.
He pointed to the support given by the UK Treasury on the Culzean project last year which will see the company benefit from the high pressure, high temperature (HPHT) Cluster Area Allowance by the UK Government.
"I think in a more general way governments across the world are struggling to figure out what's best to keep the momentum in the oil business and the UK Government has gone further in order to stimulate investment and the Culzean investment – it would not have happened without the tax break. I think we should complement the UK Government for responding and we could use the UK Government as a role model."
Recommended for you

'We want boredom in 2023' says oil and gas industry