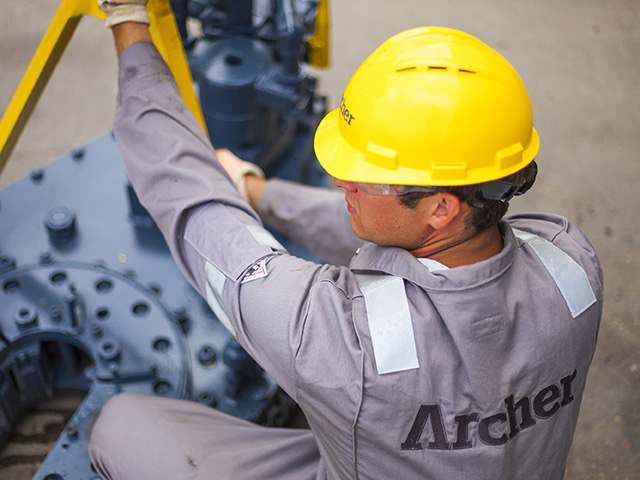 Take Energy Voice's Sub $50 survey here.
If you can make it in the North Sea you can make it anywhere in the oil and gas sector, according to the boss of oilfield services firm Archer.
Kenny Dey, an industry veteran with 30 years in the business, said the past 18 months has been exceptionally tough for the industry, however he was confident the sector could recover to the point where it has a long term future, particularly if parties work together for the greater good.
Like every business involved in the North Sea, Archer has made cuts to keep competitive. In 2015 it cut headcount by 23%, initially focused in the UK then extending into the Norwegian sector by the middle of the year.
"It's never a painless process. In 2014 we saw the warning signs and the $120 oil price was never going to last. I think the industry needs a period of confidence. People will need to see a sustained period of $45 dollar oil before people will consider drilling campaigns again," said Dey.
As exploration activity has diminished, the company has carried out more well plugging and abandonment projects.
Key to industry, and individual company success, is innovation of products that can help reduce costs, improve safety and operations.
Dey said: "We have developed technologies that are now being used across the industry, such as our hands-free tool for moving loads around. We've rolled it out and given it back to the industry and is used by our clients – and people who aren't our clients.
"We also designed a product called the recurve tool, which we use in plugging and abandonment work, we share that across the industry too.
"We've also introduced multi-skilled smart crews on abandonment projects, they've been successful in reducing cost by being more efficient and having less guys on standby."
"Hopefully, people recognise that we developed these products that can go some way to ensure we can all survive in a $40 dollar market. We're only going to get a sustainable industry if we make these efficiency savings available to everyone."
Dey said it is understandable that many find it hard to be optimistic, given the past 18 months, but he urged people to remain positive.
He said: "We're still investing in our systems, we've signed up a 20 years lease for our premises here in Aberdeenshire, we're here to stay for the long term.
"We've spent a lot of time and energy and making our business better at delivering well performance. We wouldn't be doing that if we didn't see a long term future here. There's still a lot to be gained in the North Sea."
"If someone was to say to me 'I want to join the drilling industry, what's the future?', I would say there is nowhere else that you will get such a good opportunity to learn your trade.
"There are people exported around the world. We have people in Brazil, New Zealand and Greece and they're all in key positions, trained here and sent out there. They're seen as leaders in their field wherever they go.
"The North Sea is a great place to learn your skills, people should take advantage of that, while it's still here."
Dey, managing director of Archer UK, said: "I would encourage anyone to look at a career in this industry. There is still a future in the North Sea."
"This is an industry where you can go from the drill floor to the very top. It is very easy to be negative when the oil price is below $40 a barrel, but there's still a great deal to play for."
Archer's offshore drilling crews provide drilling operations and maintenance services on 19 platforms on the Norwegian Continental Shelf. On the UKCS Archer serves 24 platforms. Customers including Statoil, ConocoPhillips, BP, Chevron, Repsol, Shell, Apache, Fairfield, Energean and Marathon.
Last week, Archer Limited announced a two-year extension of its contract for platform drilling services, as Statoil exercised the first option following the original four-year contract.
Register for Energy Voice's OTC here.
Take Energy Voice's Sub $50 survey here.
Recommended for you

IOGP boss warns of an energy transition 'disrupted' by energy security fears