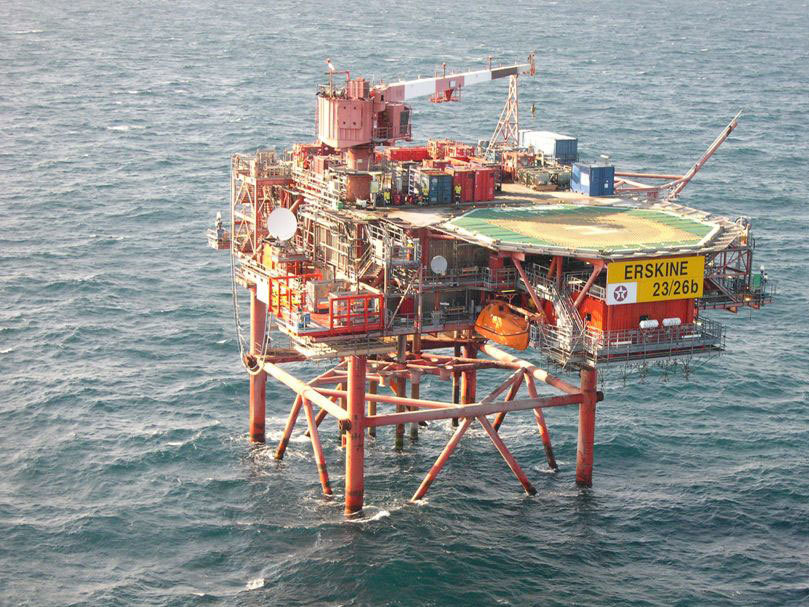 Serica Energy reported its first annual profit since 2009 thanks to the North Sea's Erskine field.
The firm recorded a post tax profit of $6.5million.
On December 31, Serica had $21.6millon of cash up from the $5.4million it had prior to its Erskine acquisition.
The firm said its "18% Erskine field interest has exceeded expectations since closing the acquisition". Production exceeded 3,000 barrels of oil equivalent (boe) per day net to Serica over the second half of last year, compared to the projected production of 2,100 boe.
Serica acquired the 18% stake from BP in June last year.
The field's operating costs dipped below $20 per barrel compared to expectations of more than $30 per barrel when Serica acquired the field interest.
There's an estimated 4.2 million boe in reserve net to Serica.
Chairman Tony Craven Walker said: "The Erskine field has exceeded our expectations since its acquisition in June last year, already making a significant contribution to Group cashflow and profits. This has improved our financial resilience leaving us better able to handle issues such as the current production suspension to clear the Lomond to Everest condensate export pipeline as well as putting us in an excellent position to seek new opportunities. The more than 50% upgrade in remaining reserves offers the prospect of healthy revenue generation well into the next decade.
"Serica is considerably stronger than it was a year ago, notwithstanding the headwinds of the past 18 months which have had a dramatic effect throughout the industry. We must now maintain momentum into 2016 and believe the current climate combined with the fact that we have cash resources and no debt or material commitments, places Serica in a strong position to create further value."
Erskine production is currently suspended as a foam cleaning pig is recovered from the Lomond to Everest condensate line.
However, the firm said it was in a strong financial position to withstand the shut-in. The firm had $24million in cash reserves at end March with no borrowings or significant capital commitments.
It's currently seeking opportunities to build its "asset base through acquisitions as larger players rationalise their asset portfolios".
It recently increased its Columbus interest from 33.2% to 50% for a "nominal cost through the acquisition of the SSE and BG interests in the field".
Recommended for you

PTTEP boosts spending with $16.6 billion oil and gas capital investment plan