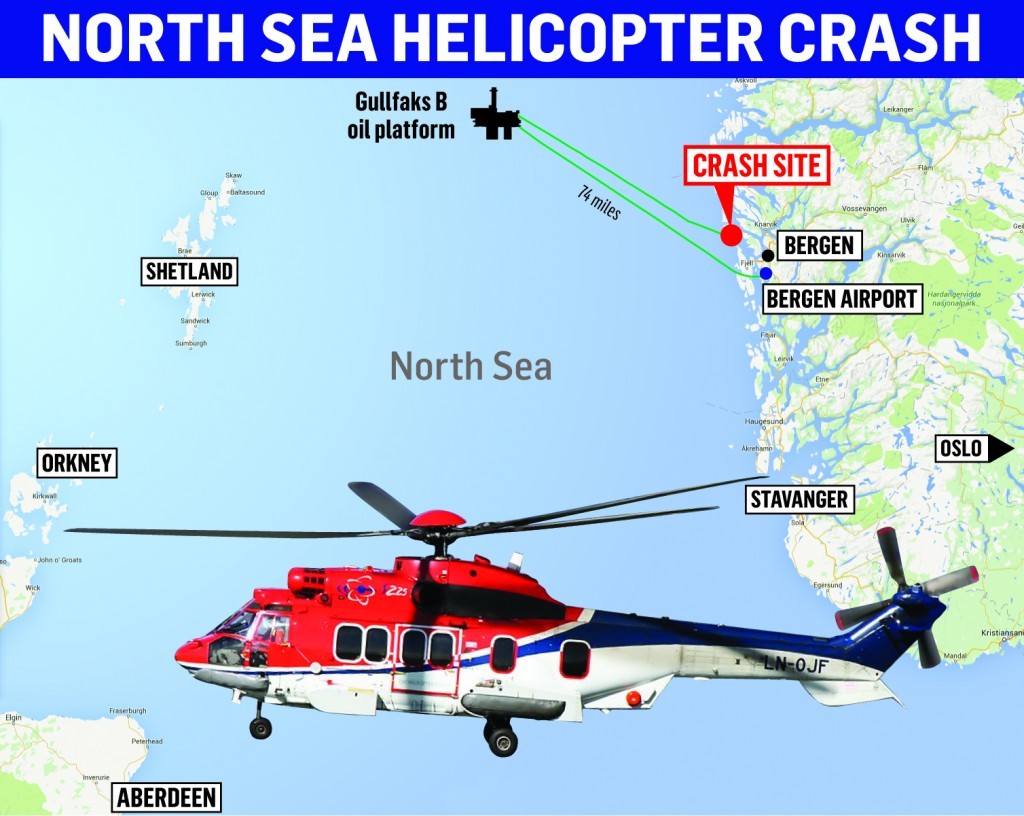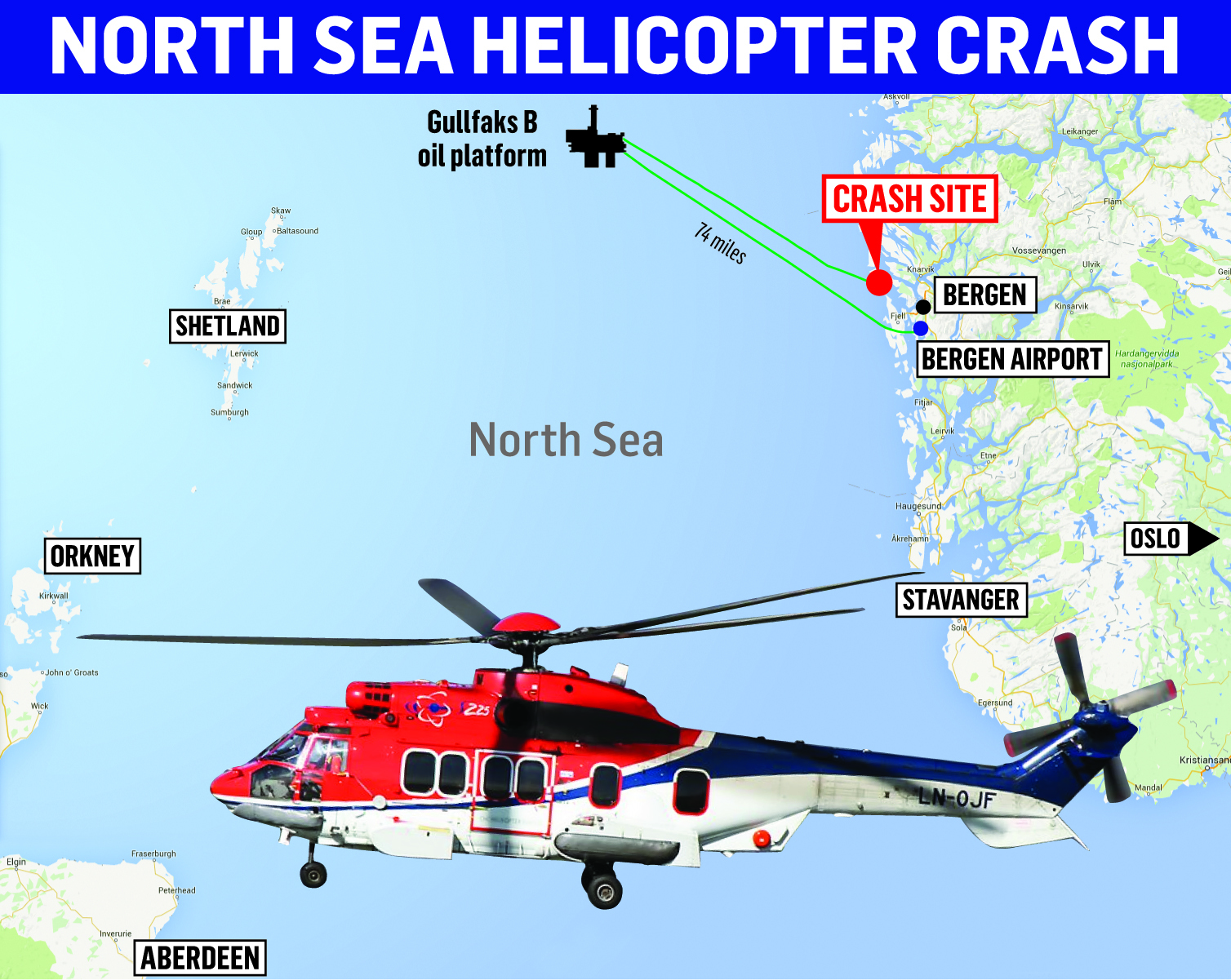 Rescuers have said there are multiple fatalities after a Norwegian helicopter crash in the North Sea.
It's believed 11 of the people on board were Norwegian, while there was also one British citizen and an Italian citizen on board.
There had been reports of people in the water immediately after the incident.
A total of 13 people were on board, including 11 passengers and two crew.
Officials at the scene said 11 bodies have been found but the search is continuing for the remaining two.
A spokesman for Foreign and Commonwealth Office said:"We are urgently seeking further information from local authorities following reports of a helicopter crash in Bergen, Norway."
A telephone line has also been set up by Police for relatives in connection with the incident. The number is 815 02 800.
Statoil has also set up a next of kin number.
Recommended for you
X

North Sea helicopter crash: Flight dropped 2100 feet in last 10 seconds