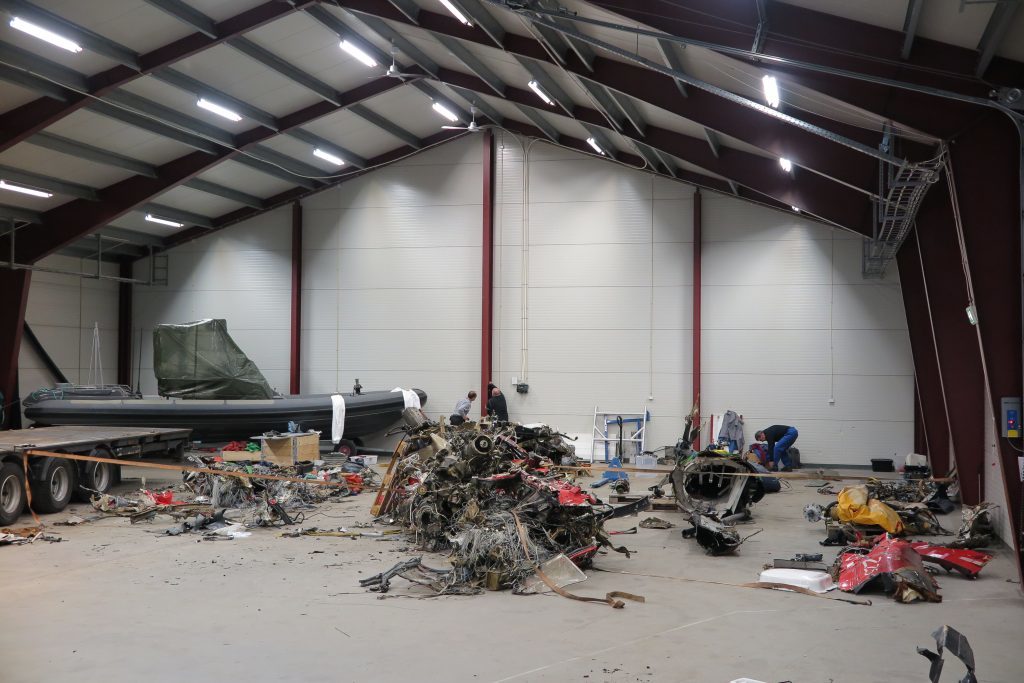 Norwegian investigators said yesterday a North Sea helicopter crash which killed 13 people was most likely caused by a technical fault rather than "human error".
A press conference was held by the Air Investigation Branch in Norway (AIBN) at the Haakonsvern naval base in Bergen to report on the initial findings from voice recordings as well as flight data.
There were 13 people on board the flight which was returning from Statoil's Gullfaks B platform to Flesland Airport when it crashed six days ago.
The passengers included dad-of-two Iain Stuart from Laurencekirk. The 41-year-old had been one of three workers employed by Halliburton.
The Offshore Coordinating Group which was set up earlier this year to coordinate trade union policy and campaigns in the oil and gas sector said it stood "shoulder to shoulder" with its Norwegian counterparts following the press conference.
AIBN director Kåre Halvorsen told a press conference the crash appeared to have been caused by a technical error and said it appeared "everything was normal" until the incident occurred.
He said: "We know the accident evolved very, very, quickly."
Halvorsen added the task of investigating what happened would be "difficult" with those assessing the incident needing "ample time to get right to the bottom" of what led to the crash.
It is expected the full report into what happened could take up to a year to publish.
The AIBN said the recording from the cockpit had contributed towards investigators belief the crash was not caused by human error.
Work is continuing to salvage the remainder of the wreckage from the site of the crash with journalists yesterday shown round the hangar where wreckage has so far been taken.
Halvorsen said the AIBN had picked up as "much from the sea and on land" with the search on hold as bad weather has hampered divers in retrieving more evidence.
The OCG – whose members include Unite, Balpa, Nautilus International, RMT and GMB – said EC225 helicopters should remain grounded until "proof of the cause of Friday's tragic crash" had been presented by the AIBN.
OCG chair and Unite regional officer Tommy Campbell said: "Workers in both the Norwegian and UK sectors must have
genuine guarantees from regulators before flights in this aircraft can be considered.
"Statements from manufacturers and operators will not suffice.
"Until such guarantees are forthcoming, workers must not be forced to fly in the Puma 225. We therefore welcome the statement from Step Change in Safety to the effect that workers choosing not to fly must be treated sympathetically.
"The OCG and its member unions will vigorously defend any worker threatened with disciplinary action for refusing to fly".
A CHC Helicopter spokeswoman said: "We are grateful for the work of the Accident Investigation Board Norway and hope their initial update provides some comfort to the families of those who lost loved ones in last Friday's tragic accident.
"As the AIBN said, the investigation will take time and we continue to offer them our full support."