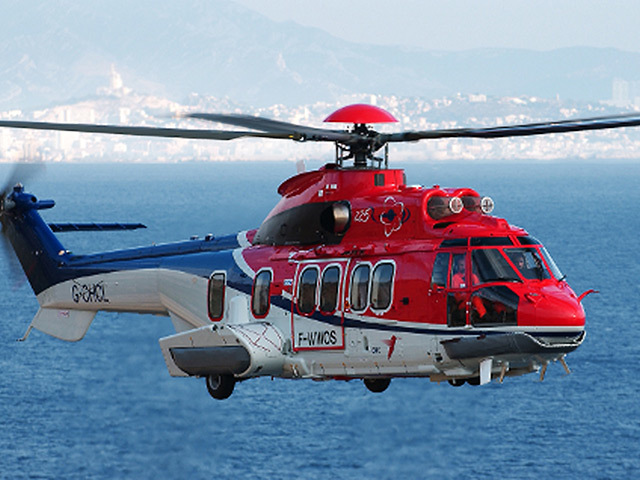 Airbus Helicopters, the manufacturer of the EC-225LP helicopter that crashed in Norway last week, killing all 13 people on board, has sent an advisory to all customers using the same Airbus model to inspect the suspension bars and fittings of the main rotor.
The request, with "mandatory compliance", advises users to send the results of their inspections to the company, said Guillaume Steuer, spokesman for the helicopter maker.
"The rotor of the helicopter is attached to the airframe by three suspension bars, and the inspection of (those) bars is made necessary because of the main rotor separation that occurred prior to the crash," he said.
"The alert service bulletin was sent last night to users of the Airbus EC-225LP, of which we have 176 currently in service worldwide."
Mr Steuer said the company will provide all necessary help to the Norwegian Accident Investigation Board, which announced on Tuesday that the accident was caused by mechanical failure and not human error.
Investigators, however, said the probe could take a long time in establishing the exact cause of the accident.
The helicopter was flying from an offshore oil rig in the North Sea with 11 Norwegians, one Briton and one Italian on board when it crashed on Friday on the craggy islet of Turoey, near the western city of Bergen.
Investigators have said they were aware of "videos on the internet" that seemed to show a loose helicopter rotor being propelled through the air immediately before the crash, but have declined to comment pending the outcome of their investigation.
After the accident, Norway's aviation agency banned all Airbus EC-225LP helicopters from flying in Norway or near Norwegian offshore facilities and Britain's Civil Aviation Authority grounded all commercial passenger flights using such helicopters except for search-and-rescue operations.
UPDATE: All 13 people on board helicopter name by Norwegian police.