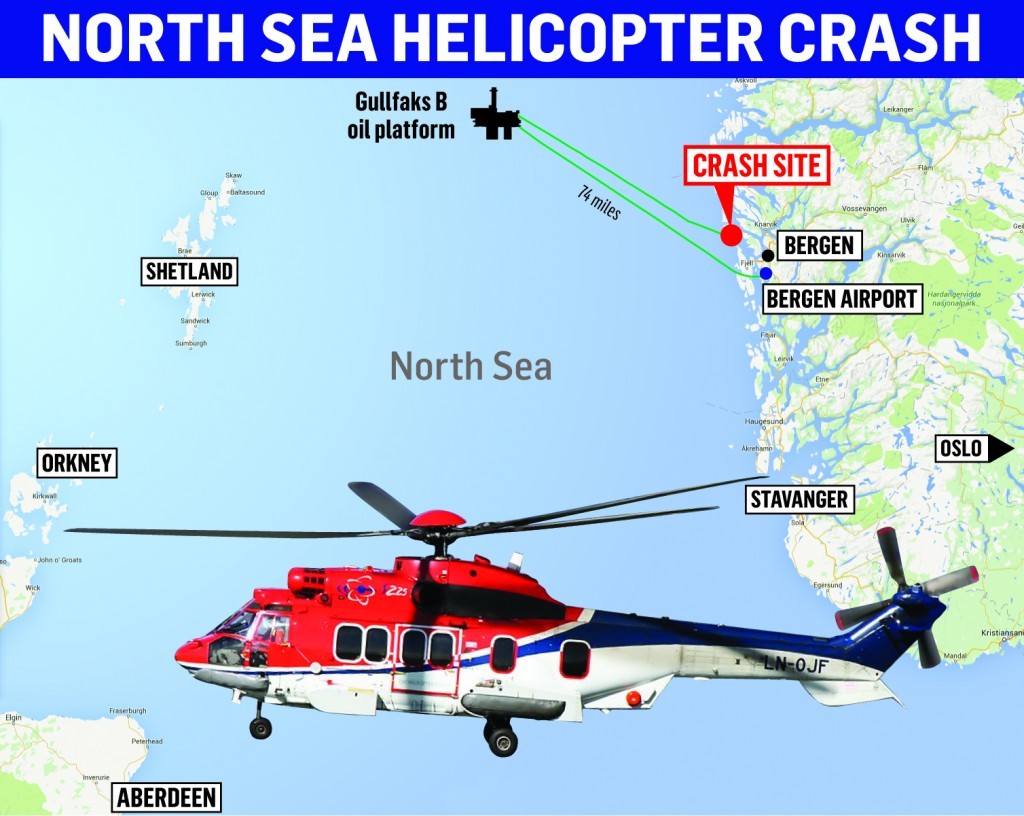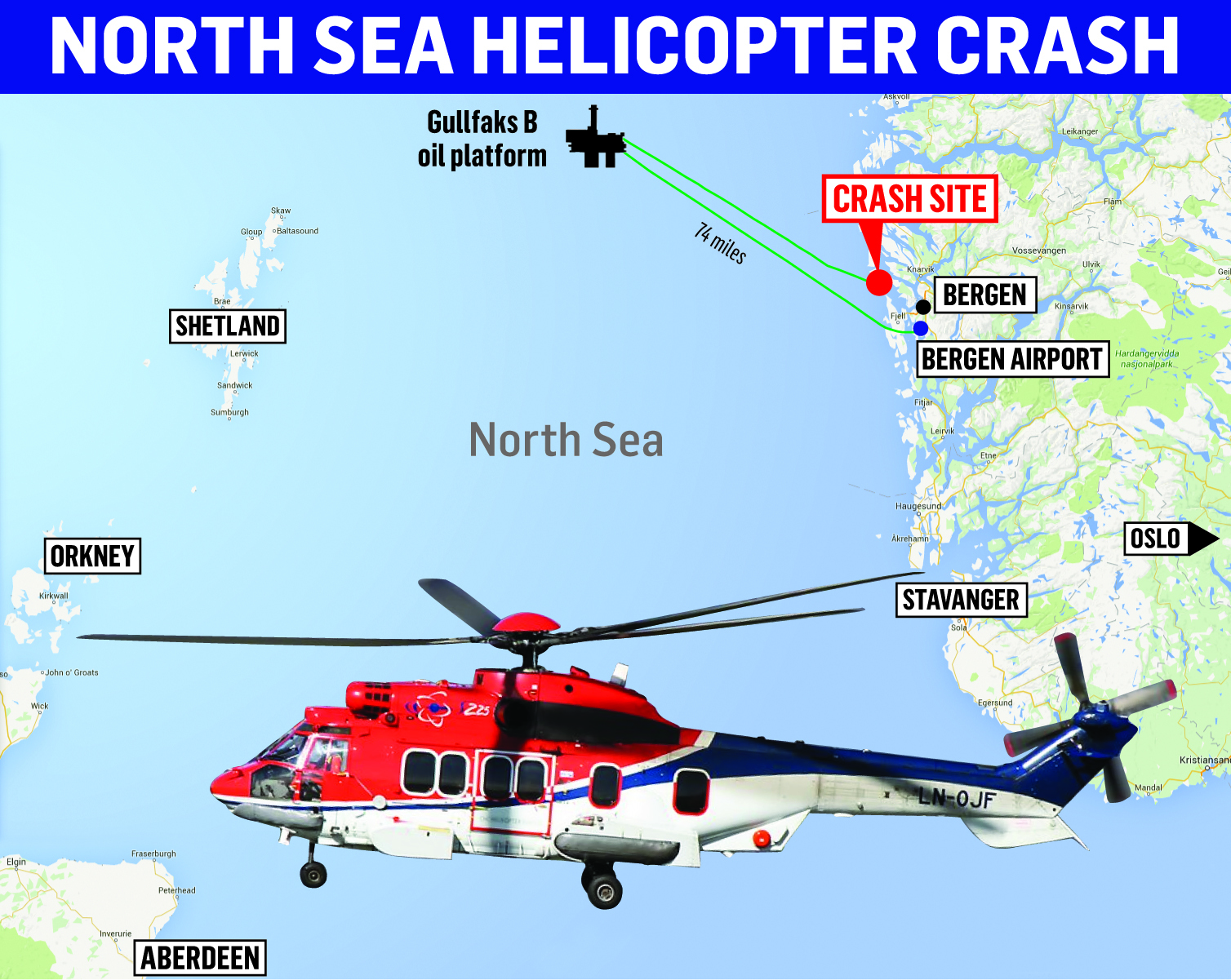 A petition to ground all Super Puma EC225 helicopters from use in North Sea offshore operations would need European-wide approval, according to the Civil Aviation Authority (CAA).
The move comes after a petition, which has amassed more than 26,00 signatures, was set up with backing from a number of relatives from previous helicopter crashes.
Earlier this month thousands of people backed the call for the helicopter type to be pulled after 13 people were killed while returning from Statoil's Gullfaks B platform.
The CAA said:"Our thoughts are with all of those affected by the Norwegian helicopter accident. The safety of those who travel on offshore helicopter flights is paramount. That's why in 2014 the Civil Aviation Authority launched a comprehensive review of offshore helicopter flying, resulting in a step change in safety that was welcomed by everyone involved.
"Following the tragic Norwegian accident the CAA placed a restriction on UK helicopter operators to stop commercial flights by the Super Puma helicopter.
"The CAA is quite rightly independent of the Air Accidents Investigation Branch but there is close contact and sharing of information between the agencies. When the CAA lifted the operational restrictions on UK Super Puma helicopters in 2014 we were absolutely certain that the Sumburgh accident that led to the restrictions had not been the result of mechanical failure, as confirmed by the AAIB in its interim and final reports.
"As an independent safety regulator the CAA will never place commercial pressure above safety. That's why when setting up our Offshore Helicopter Safety Action Group that drives safety improvements we ensured that pilot and workforce representatives were key members of the group.
"Aircraft and helicopters are given safety clearance on a European-wide (rather than national) basis by the European Aviation Safety Agency (EASA). A permanent grounding of a type of helicopter would require EASA to withdraw the helicopter's overall approval, affecting all European Super Puma helicopters.
"The safety of those who rely on offshore helicopter flights is one of our top priorities and we will continue to work with the helicopter operators, the offshore industries, international regulators, unions and pilot representatives to enhance offshore safety standards still further."
David Winder, who created the petition, said the comments from the CAA called into question "why do we have a CAA then?" and urged those who had already signed the petition to contact their MEP's and MPs to support the call.
Audrey Wood, who lost her son in a 2009 North Sea crash, said after her 27-year-old son died she was given assurances that regulations were being put in place to avert any similar disasters.
Stuart Wood and 15 others died when their aircraft plunged into the water near Peterhead, after a catastrophic gearbox failure on April 1, 2009.
His mother Audrey, of Newmachar, described the machines as "death traps" and called for them to be permanently grounded.
UPDATE: One week on from the North Sea helicopter crash – what's happened since.
Recommended for you
X

North Sea helicopter crash: Flight restrictions over crash site resume