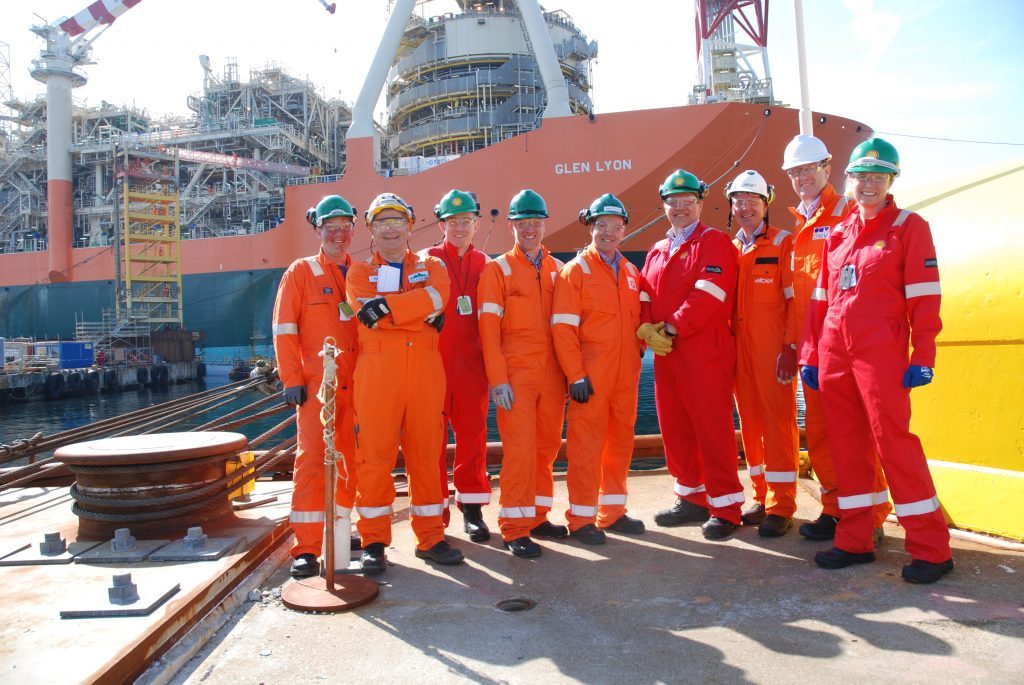 BP's regional president for the North Sea, Mark Thomas, is confident the brand-new Glen Lyon production ship will be ready to be towed to the Schiehallion field west of Shetland at the end of the month.
But the move from the Norwegian port of Haugesund where the floating production, storage and offloading facility is undergoing final dry commissioning work at the Aibel yard, having arrived from its South Korean builder last month, is weather dependent.
A minimum of three days of good weather will be needed to allow basic mooring operations to be carried out.
This will involve securing eight legs of the ship's huge 9,000 tonnes mooring spread, after which hauling and securing the remaining chains can be completed with a little less urgency.
BP expects first production from the so-called Quad204 project – redevelopment of the Schiehallion field and satellites – before the end of the year.
Despite the passage of time since the Quad204 project was kicked off several years ago and the North Sea having been battered by massive cost inflation and then a slump in oil prices, Mr Thomas said the economics remained robust.
He added: "West of Shetland is BP's growth area in the North Sea.
"It will be contributing to our continued growth until 2020 and beyond."
Mr Thomas pointed out that BP and its partners in Quad204 made the decision to redevelop Schiehallion a decade ago, when the price of oil was higher.
But he said the project would still deliver a decent return, adding: "The new projects that we have coming on west of Shetland, including Clair Ridge, will both have a lower production cost than our current operations."
Quad204 is a pointer to the future for efficient development by oil companies of other opportunities that remain in the North Sea, he said.
He added: "We do see substantial total volumes of a couple of billion barrels. It's not going to be in large basins; it's going to be in smaller 250-400million-barrel basins."
The Schiehallion and Loyal fields have produced nearly 400million barrels of oil since production started in 1998 and an estimated 450million barrels of resource is still available, much more than was originally thought to exist.
Recommended for you

Rosebank approval was 'litmus test' for UK offshore sector