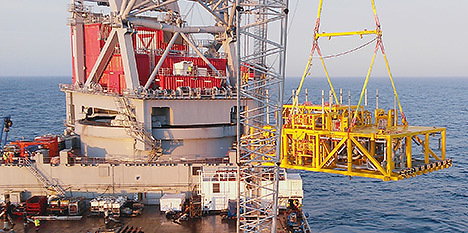 Norwegian authorities have ordered Statoil to report on how it will make improvements to processes on its Gullfaks A platform after an audit revealed a number of non-conformities incluiding a chemicals related health risk.
The Petroleum Safety Authority carried out a working environment audit Between 8 and 10 March 2016, relating to Statoil's plan for operation of Gullfaks A beyond its design life.
Non-conformities were identified in respect of a chemicals-related health risk and also identified risk of noise-induced hearing damage on board the platform.
In addition, the PSA idenfitified improvement points relating to exhaust exposure in the drilling area and the working environment in the shaker area.
The audit is part of the PSA's main prioritisation of "late life", where the aim is to help facilities and installations in the Norwegian petroleum activities to maintain and develop high levels of safety and working environment in this phase too.
The purpose of the audit was to evaluate whether Statoil's management for qualifying Gullfaks A for continued operation up to 2036 meets the OHAS regulations.
Statoil has until May 20 to report on how the non-conformities will be dealt with and how the improvement points will be assessed.
Recommended for you

Equinor told to up its game after 'major gas leak' averted on North Sea platform