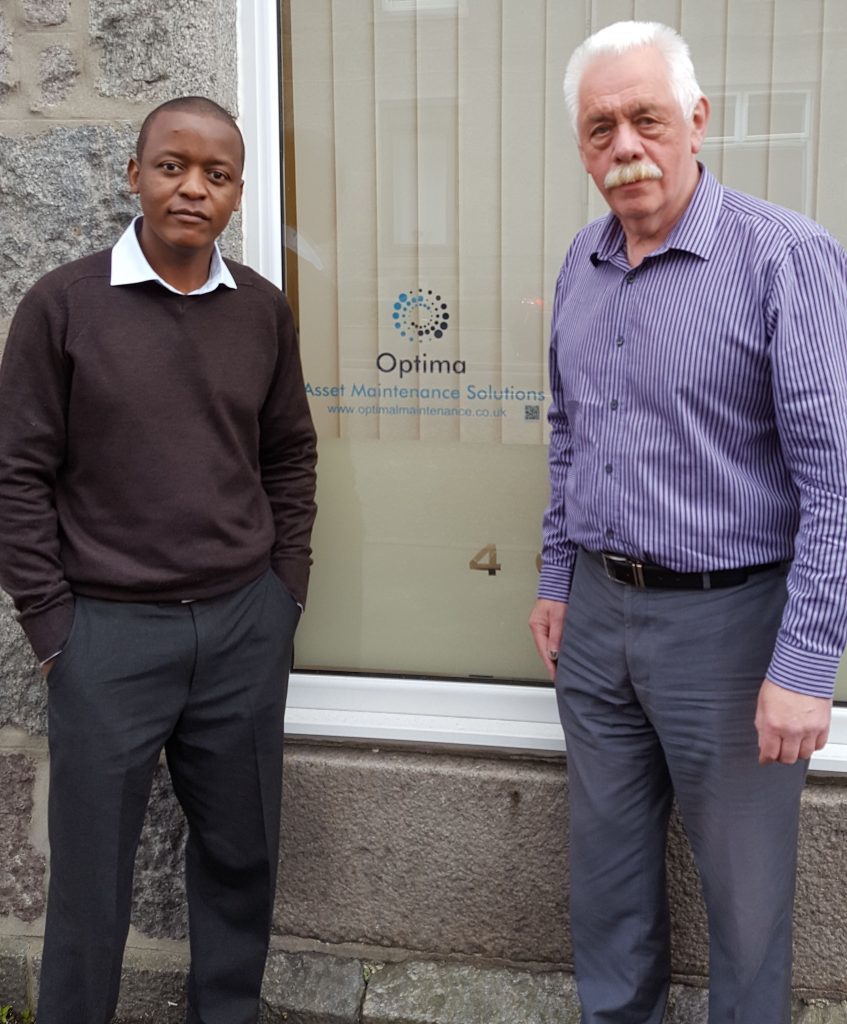 A trio of Aberdeen-based engineers with more than 70 years experience between them have set up their own business after finding themselves victims of the oil price crash.
The three – Leslie Moyo, Mike Holland and Lyndsay Deans – were let go from their jobs last year after spending their careers in the maintenance engineering sector working for major operators.
They set up Optima Asset Maintenance Solutions in the city as a consultancy that would build on their experience and contacts in the industry. They also wanted to offer a new approach to the management of asset operations.
Optima has now secured a channel partnership agreement with US-based analytics company Uberlytics to access their criticality analysis software, which allows asset managers to prioritise work programmes on assets.
Leslie Moyo, said the trio had begun to think of setting up their new venture 12 months ago when it became clear that the North Sea oil industry was gripped by a downturn.
"We sat down over lunch and a coffee and decided that it made sense to look at alternatives. We formed the company in July, but since losing my job late last year I've been fully focused on the business." said Mayo.
"We have been talking to a lot of people, we've had some serious inquiries and are now looking towards signing our first contract soon."
Tens of thousands of workers have lost their jobs since the collapse of the oil price in late-2014 as operators have sought to slash costs, cut budgets and cancel projects.
"The industry has been through a lot in the last 18 months. We are like a lot of other people in the industry with skills and knowledge who can look at offering different solutions," said Mayo.
"Out of a crisis comes opportunity and we are looking to how we can transfer out skills to other industries."
Recommended for you

Decom North Sea plotting rebrand as it seeks to rekindle 'mojo'