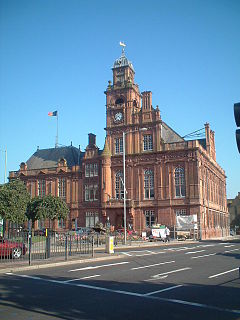 A special taskforce set up to tackle the fallout from the North Sea oil and gas crisis is to look at how it can help following news that up to 100 are at risk at Amec Foster Wheeler in Great Yarmouth.
Simon Gray, chief executive of the East of England Energy Group, said news would be an urgent item for discussion at tomorrow's (Friday) meeting of the Oil & Gas Taskforce.
Sttaff at AFW in Great Yarmouth have been told as many as 100 jobs are at risk at its AJS joint venture with Dutch firms Jacobs and Stork to deliver Shell's ONEgas integrated services contract. The consultation applies to AJS employees.
The taskforce, set up by the New Anglia Local Enterprise Partnership (LEP) in response to the challenges facing Norfolk and Suffolk's oil & gas sector, had a £300,000 package of measures aimed at supporting struggling businesses and employees affected by downturn, he said.
"Our hearts go out to those affected. There is a meeting of our Oil &Gas Taskforce tomorrow where this will obviously now be on the agenda."
"We will work with the Oil & Gas Taskforce, Jobcentre Plus and the Department of Work and Pensions to do anything we can to be of assistance with CV writing, interviewing skills, advice on retraining for renewables or other vocations etc.
"We are also working with training providers Petans, which will be offering up to 40% off a range of refresher training courses to experienced workers made redundant, in order that they can maintain their skills to benefit them in future job opportunities."
The taskforce includes local MPs Brandon Lewis and Peter Aldous, Norfolk and Suffolk chambers of commerce, business leaders, Jobcentre Plus, and local authorities.