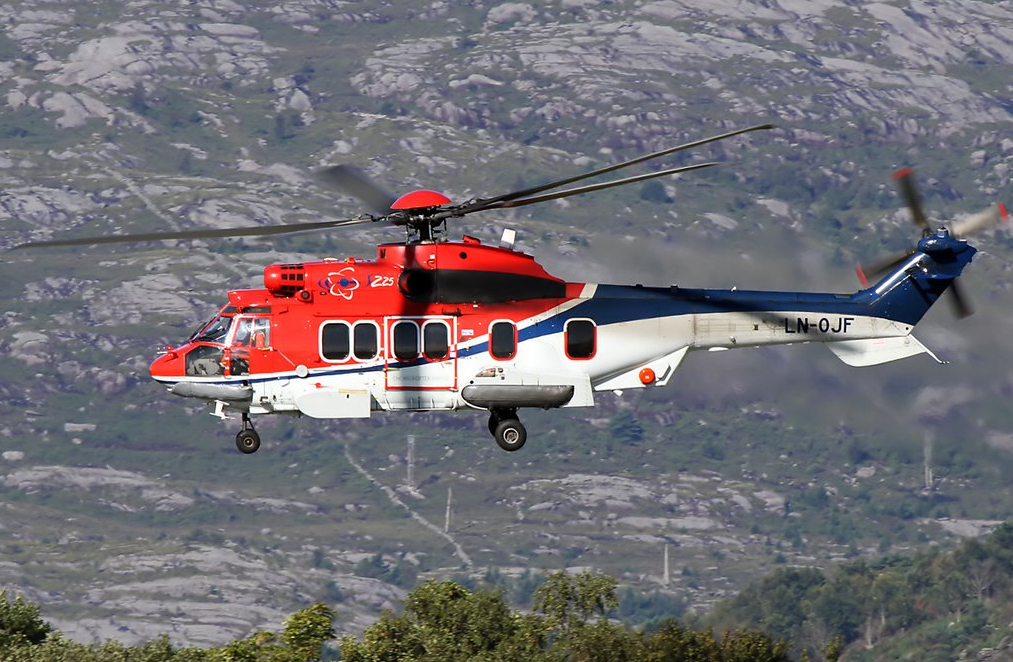 Norwegian investigators have said they are examining three potential causes for a North Sea helicopter crash which killed 13 people last month.
The Air Investigation Branch in Norway (AIBN) provided an updated preliminary report into the accident which happened as a CHC-operated flight returned from Statoil's Gullfaks B platform on April 29th.
The possibilities include the struts that attach the rotor head to the helicopter and two parts linked to the gearbox that drives the blades – the 'epicyclic module' and the main gearbox housing.
Following the report, Airbus Helicopters issued a statement narrowing the probable cause to the attachment of the struts, known as 'suspension bars' rather than the gearbox.
According to reports, it said its own analysis had produced seven potential theories to explain why the main rotor detached.
A statement said:"Out of these seven scenarios, only one – the failure of the attachment of a suspension bar – can be assessed as probable by Airbus Helicopters, based on the information available to date.
"Analysis of the helicopter's maintenance history has just started and should provide a better understanding of the most likely causes."
Since the incident, Britain and Norway have grounded commercial Super Puma flights amid concerns.
Recommended for you
X

ACE Winches donates equipment to training programme