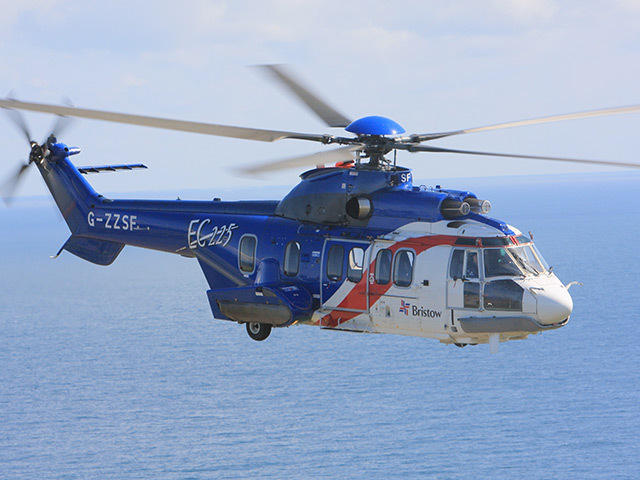 The mother of an oil worker killed in a North Sea helicopter crash said safety bosses would be left sitting with "their hands on their hearts" if their children were on an H225.
Audrey Wood lost her 27-year-old son Stuart in 2009 when a Super Puma suffered a catastrophic gearbox failure and crashed near Peterhead, killing him and 15 others.
Last night the mother-of-two said: "For them to say they would stick their children in the helicopter I say let them carry on and do it. I'm sure they would be sitting with their hands on their hearts thinking 'Will our children be coming back?' As far as I'm concerned, the Super Pumas are now finished. They shouldn't be flying these aircraft."
The nurse was one of over 26,000 people to sign a petition after the most recent copter crash on April 29 calling for removal of the Airbus H225 Super Puma from service. She said workers should feel safe travelling to work and "not fear if they will ever see their loved ones at home again".
She added: "They need to come to the conclusion – was it the mechanics or is it human error? – and if the answer is mechanical, these helicopters should not be flying."
In August 2013 an AS332 L2 aircraft plummeted into the water two miles off Shetland. One survivor, Martin Tosh, said he would never allow his children to fly on a helicopter.
The 38-year-old was one of nine victims who recently got a pay-out from CHC in damages after the accident which killed four workers.
He said: "That's OK for people saying they would fly in one. If there was a helicopter crash I bet they wouldn't be saying that. I would not allow my kids in any type of helicopter because I love my kids. It annoys me that all these people say they would fly in Super Pumas but it hasn't affected them in any way.
"They're employed in that sort of business so they will say that. I feel they should be taken out of service as more accidents are on the cards and more families are going to be affected by these Super Pumas – more deaths and more families having to pick up the pieces."
Recommended for you
X

US agencies declare offshore fracking has "minimal impact" on environment