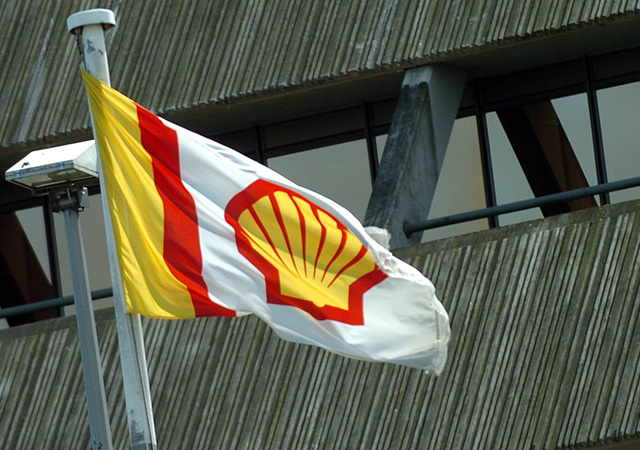 Royal Dutch Shell said its spending plans will include a cash injection of around $4billion for the North Sea.
The investment drive will be rolled out between this year and 2018 and is understood to be line with its previous expenditure in the region.
The energy giant announced on Tuesday that it would scale down global investment and pinpoint further savings as it grapples with lower oil prices.
Paul Goodfellow, Shell's vice president for Upstream in UK & Ireland, told the Press Association that it will "include significant investments with our partners West of Shetland in the Clair
and Schiehallion projects in which Shell has a 28% and 55% share respectively."
He added: "Shell continues to have a substantial business in the North Sea with 65 interests in North Sea Fields, 33 North Sea platforms and two Floating Production Storage Offloading (FPSO)
vessels – one operated and one operated on our behalf."
The investment pledge comes after fresh data showed jobs supported by the UK oil and gas sector set to fall by more than 120,000 in two years by the end of 2016, according to industry body Oil and Gas UK.
Shell, which sealed a £35 billion takeover of BG Group in February, said earlier this week that spending will be slashed by 35% to between 25 billion and 30 billion US dollars (£17.3 billion and £20.8 billion) over the next four years.
It also said last month that it would axe a further 2,200 jobs from its global workforce, meaning 12,500 staff and contractor roles would be lost between the start of 2015 and the end of this year, up from its previous target of 10,300. This will include 475 jobs at its UK and Ireland upstream business.
Mr Goodfellow added: "Shell's integration with BG provides an opportunity to accelerate our performance in this 'lower for longer' environment. We need to reduce our cost base, improve production efficiency and have an organisation that best fits our combined portfolio and business plans
"That is why we recently announced that Shell will reduce the size of the organisation supporting our UK and Ireland Upstream business by around 475 people. Following these changes, Shell will remain a key employer in the north-east of Scotland with around 1,700 employees."
It comes a week after BP committed itself to the North Sea for the next 40 years, and revealed 500 new North Sea jobs.